FarmersOnly Review: Can You Find True Love?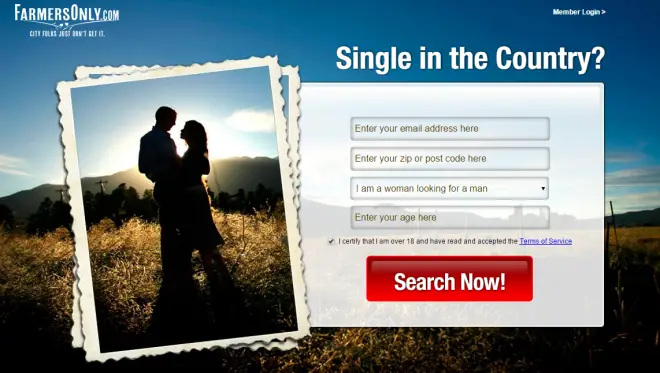 FarmersOnly is a dating website.
Sponsored Links
About FarmersOnly
FarmersOnly is a dating site marketed toward farmers and country folk.
The official website is farmersonly.com, which was registered in April 2005. The screen capture below shows the official website in November 2015.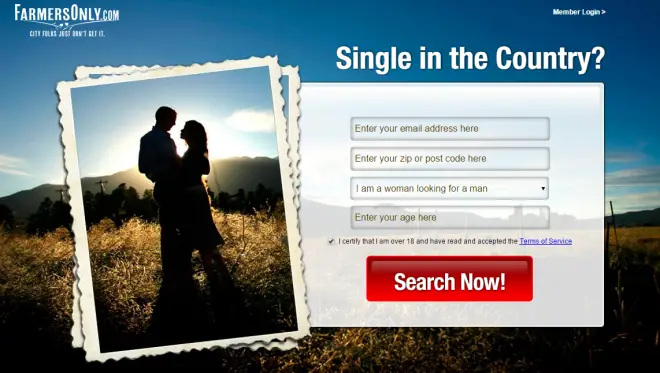 What They Claim
Sign up for free
Meant for farmers, ranchers, cowboys, cowgirls, and animal lovers
FarmersOnly Cost
As with most dating sites, there is typically a variety of pricing options. As of this writing, the cost is about $22 a month, or $40 for 3 months.
Reviews
If you've wondered if there are enough farmers are out there to support a dedicated site, you're not alone. Yet here we have FarmersOnly.com, a dating site with the farmer or country folk in mind.
Sponsored Links
Besides the overall niche theme, FarmersOnly looks, feels, and performs like the typical dating site. You can set up a profile and browse members for free. If you want to communicate, however, you'll have to whip out your wallet and sign up for one of their paid packages. Keep in mind that billing tends to recur, so if you don't want that to happen, you may need to immediately go back in and cancel any recurring charges. This seems to be a point of contention for some customers.
As with virtually every other dating site, you'll find an ample share of fake or inactive profiles. If you've waded through other dating sites, you should be able to spot those pretty easily.
It should be noted that not everyone on FarmersOnly is actually a farmer. Some claim to have farming backgrounds, while others have no farming experience at all.
You'll want to exercise caution, scrutiny, and even skepticism with anyone you meet online, and not just at FarmersOnly. No dating site can completely eliminate the strange people or fake profiles that proliferate virtually any social or dating site.
The site is of little value until you pay, and even then there is no guarantee you will find a match. This, of course, is true of almost every dating site.
The only FarmersOnly-specific concern we have is regarding the billing process. You'll want to stay diligent should you decide to cancel, as there are numerous complaints online claiming this aspect of the service was not satisfactory to some customers.
Television Commercial
Your FarmersOnly Reviews
Let us know what you think of FarmersOnly by leaving a comment below and a star rating above.