MyPillow Roll & Go Travel is a pillow for traveling that rolls up into its own case. Does it really work? Here is my MyPillow Roll & Go Travel review.
Sponsored Links
About MyPillow Roll & Go Travel
MyPillow Roll & Go Travel is a small traveling pillow that can also be rolled up into a circular back or neck pillow. The official product website is mypillow.com, which was registered in July 2002.
Claims & Features
Interlocking fill keeps pillow cool and helps maintain its shape
Use in combination with a hotel pillow
Ideal for travel on plane, train, or automobile
Brings lumbar support when used at a desk
Put into sleeping bags for camping or sleepovers
Place between knees for pelvic support
12″ x 18″
Cost
MyPillow Roll & Go Travel can be purchased for around $25. The pillow can be found online on Amazon or in stores such as Walmart. It comes in a variety of colors which include Pink Lemonade, Khaki, Coral, Rose Pink, Raspberry, Forest Green, Olive, Woodland, and Camouflage. I found this item at a local Bed Bath & Beyond for $24.99.
MyPillow Travel Review
Before I get into the specifics of this pillow, I wanted to talk about the name of the product. I've seen it referred to as "MyPillow Travel" and "MyPillow Roll & Go" or even "MyPillow Roll & Go Travel." From what I can tell, the pillow itself is MyPillow Travel, while the pillow case is called the Roll & Go. At least that how I understand it. Since they are sold together, the names seem to be interchangeable. For the sake of this review, I'll refer to it as MyPillow Travel.
I wasn't a huge fan of the MyPillow Classic sold in stores because I found it to be too lumpy and thick for my tastes. It also didn't seem like it should have cost significantly more than any of the other pillows on my bed. I realize there is a Premium version and different color coded options, but I'm speaking about the MyPillow Classic that is sold in stores and advertised in displays. Those displays usually give no indication to the consumer that there are other versions available.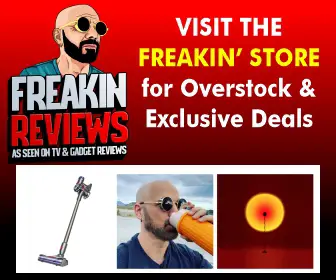 When I saw the MyPillow Travel, I noticed its smaller size and decided to give it a try. The first thing you'll find when you pull it out of the box is how much smaller it is than standard pillows, which I happen to like. I prefer small, soft, and thin pillows, and the MyPillow Travel seems to fit the bill. It still has a lumpy texture, but because it is so thin, the lumpiness doesn't seem as pronounced as it is with the Classic version.
I've been sleeping with the MyPillow Travel for a couple of weeks as of this writing, and I actually like to use it at home (not just for travel). I did use it at a hotel here in Las Vegas and found it to be perfectly suitable there, too. The makers will tell you that you can bring the "MyPillow experience" anywhere by simply placing this on top of any hotel pillow. And while I agree that the sensation is different, that would mean increasing the thickness of your hotel pillow, which not everyone will want. I prefer to simply use it as is.
The other use for MyPillow Travel is that you can roll it up into a pouch to create a round pillow for use with the neck and back. I've used it in this manner several times, and it seems to work fine in that capacity, although it doesn't seem extraordinary. It's very much like round back pillows I've used for years.
In the end, I prefer MyPillow Travel over the MyPillow Classic because of its smaller size, and because it is versatile enough to be used for multiple purposes. I can take it on an airplane with me to use for my back, then take it to the hotel to use in place of the notoriously thick hotel pillows.
I'm not alone in my assessment. As of this writing, I've seen three sponsored MyPillow ads on Amazon, and this has the highest rating of the three. You may want to peruse the hundreds of comments for this pillow on Amazon.
Alternatives
If you like thicker pillows, check out the MyPillow Classic, as it has the most reviews in the MyPillow line on Amazon. The Coop Home Goods Premium pillow, is another contender worth checking out, as it has a solid 4.3 star rating among an astonishing 13,000 reviews.
Your MyPillow Roll & Go Travel Reviews
Have you used MyPillow Roll & Go Travel or something like it? Leave a comment below and a star rating above to let us know your thoughts.