Roto Sweep is a rotating hard floor sweeper that uses no bags or electricity and weighs under two pounds. Does it actually work? Read our Roto Sweep review.
Sponsored Links
About Roto Sweep
Roto Sweep is a manual sweeper by Fuller Brush Co. that features three rotating brushes. The official product website is buyrotosweep.com, which was registered in December 2016. The screen shot below was taken of the product website in January 2017.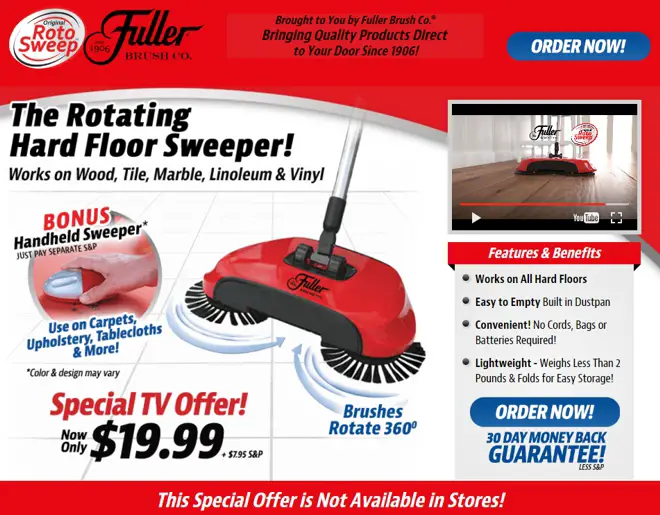 Claims & Features
Brushes rotate 360 degrees
Good for hard floors
Built-in dustpan
No electricity or batteries
Bag-free design
Weighs under two pounds
Cost
You can get Roto Sweep for $19.99 + $7.95 shipping. A second unit is included for another $7.95 shipping, and you can't opt out of this double offer. There is also a $2 "web surcharge fee" added to all orders. This brings your total to $37.89 for two units.
I found Roto Sweep at a local Fry's here in Las Vegas for $20.
Roto Sweep Review
Roto Sweep is a manual sweeper that features three brushes that spin as you move the device along the floor. It is advertised as a lightweight and effective way to clean up messes on hard floors.
The unit itself sports a very familiar design, one that I've seen in a dozen or more similar sweepers sold online, mostly by no-name manufacturers. The first to appear online was the EasyEdge Lightweight Hard Floor Sweeper on QVC in early 2016. These types of brooms include two flat brushes that protrude from the sides, and flank a center vertically-spinning brush.
As you push Roto Sweep across the floor, the outer brushes spin and grab small items on the floor which are then picked up by the center brush that in turn deposits them into the built-in dustpan. This dustpan can be opened and its contents dumped out when you are finished. The handle rotates and can lay flat so you can reach underneath couches or tables more easily.
Roto Sweep can only be used in a forward motion. Pulling it backwards risks spilling the contents of the dustpan back onto the floor. Additionally, a small amount of downward pressure needs to be used in order to make the brushes spin.
It's an effective design, as long as your expectations are realistic. You should be able to pick up crumbs and other dry spills pretty easily. I've found that the center brush tends to cling to pet hair and requires regular cleaning. This can be done with a cheap comb, although competing products Easy Edge and Hurricane Spin Broom actually supply a special comb for this purpose. It's not really designed for large areas, but for small sweeping jobs, these brooms do a great job.
You can't use Roto Sweep on carpeting, as I have tried it on regular carpet and berber, to no avail. The brushes dig into the carpet and won't spin at all.
Sponsored Links
Having used a couple brooms sporting this design for a couple of months, I am hooked on the concept. I do have to regularly clean the center brush which picks up dog hair, but otherwise the idea behind these three-brush brooms is effective.
Unfortunately, when I matched the Roto Sweep against two other competitors, as you can see in the video below, the Roto Sweep came out at the bottom. I found it to be louder than the others, and it didn't do as good of a job of picking up fine materials like coffee grounds or flour. For larger spills, like crumbs or cereal, it did a decent job.
Fuller Brush Co.
If you are relying on the Fuller Brush Co. reputation to ensure a good product in Roto Sweep, you may want to think again. The Fuller name is simply licensed to an As Seen on TV marketer who manufactures and ships this product. Note that Roto Sweep does not appear on the company website alongside other brooms and sweepers. It also does not appear on the official Fuller Facebook page. Additionally, the Roto Sweep website was registered by SAS Group, a marketing group that promotes As Seen on TV products.
I reached out to Fuller Brush Co. for clarification. A representative at first appeared to have no idea what Roto Sweep was. When I sent over a link to the Roto Sweep website, she responded with a rather confusing, "Fuller Brush does not carry the Roto Sweep."
To further confuse matters, there was a product by Sanyo called Roto-Sweep about a decade ago that was a bagless stick vacuum, and completely unrelated to this Roto Sweep.
Finally, reps with the Fuller Brush Company confirmed on Facebook that their name was licensed for this product, and they have no other association with it, other than the name on the broom.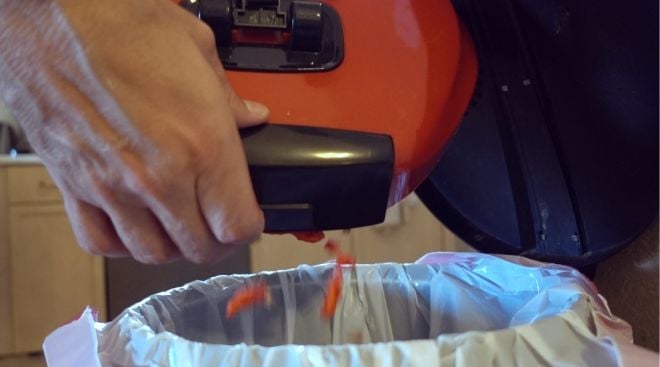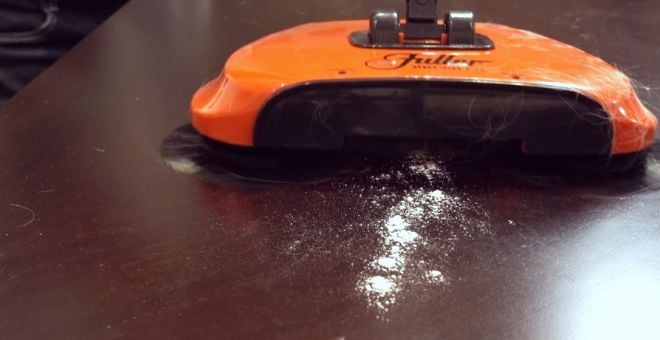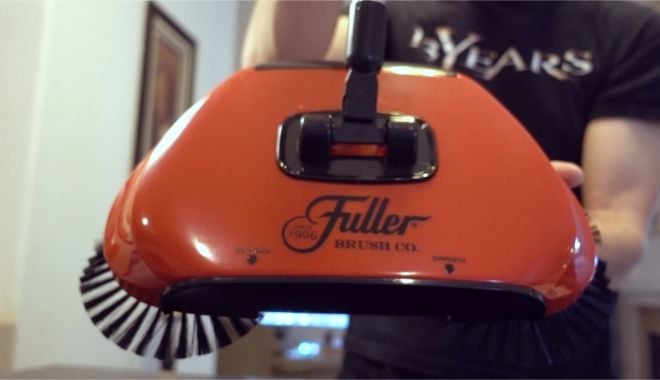 Alternatives
A similar item in this category is something like the Swivel Sweeper Max, a $30 sweeper that features a swivel head and spinning brushes, but that model is an electric sweeper. It currently holds a 4 star rating among over 1,700 consumers on Amazon. If you are set on a manual sweeper, the $30 Sanitaire Carpet/Floor Sweeper also features rotating brushes and sports positive consumer ratings.
Roto Sweep is one of several such sweepers to hit the airwaves in 2017. The others are Hurricane Spin Broom, Clorox Scrubtastic, and Turbo Tiger Sweeper. From what I can tell, these are all similar to Easy Edge that was first marketed on QVC in early 2016. You can see my reviews of Roto Sweep, Easy Edge, and Hurricane Spin Broom in the videos below.
Television Commercial
Your Roto Sweep Reviews
Have you used Roto Sweep ? Let us know what you think by leaving a comment below and a star rating above.
Updated April 2017.