Scratch-dini is a product that is claimed to remove scratches from your car in seconds. Today we offer our Scratch-dini review along with key product information.
Sponsored Links
Review
Scratch-dini is one of many "instant" scratch removers on the market. While no scratch remover can take out severe marks, some have proven to be effective with hairline scratches. Sow does Scratch-dini measure up?
We found it to be ineffective against even minor scratches. While the television commercial shows effortless, instant scratch removal, we were unable to duplicate these results. In fact, even hairline scratches remained after an application of Scratch-dini. After several attempts, we deemed this product a complete dud.
There are some respected scratch removal products on the market. A trip to your local car parts shop may yield plenty of options, and hopefully a recommendation by a knowledgeable staff.
Below is additional information about Scratch-dini.
Tagline: "Protect your paint job while removing ugly scratches in seconds."
Scratch-dini "About" paragraph
Scratch-dini is the remarkable professional-strength product that makes scratches disappear in seconds! Just put Scratch-dini right on the scratch and then buff off, it's that simple. It works wonders on any painted metal surface so it's great for cars, boats, motorcycle, RVs and more.
Scratch-dini Official Website
scratchdini.com
Creation Date: 15-mar-2013
Contacting Scratch-dini
Customer Service Phone: 1-866-684-5574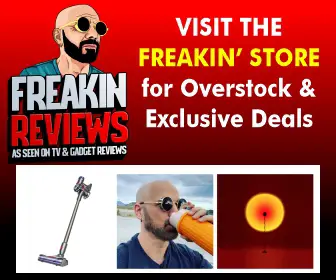 Claims/Features
Protects your paint job while removing scratches
Works on any color
Professional strength formula
Scratch-dini is available in stores
Scratch-dini Cost
$10.00 plus $7.95=$17.95
Get a second set of Scratch-dini plus the headlight restorer freefor another $7.95 processing and handling.
Grand total =

$25.90
Screenshot
Below is a screenshot of the Scratch-dini website, captured in February 2014.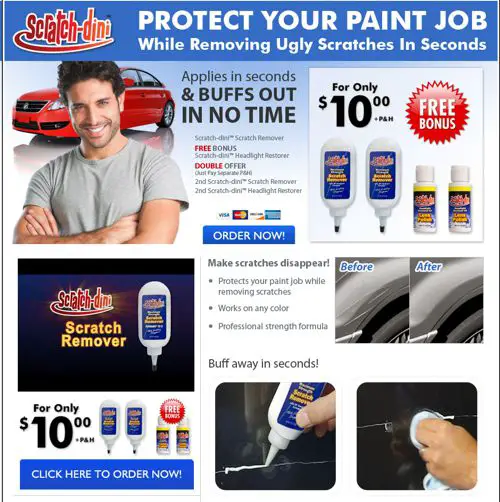 Television Commercial
Here is a television commercial for Scratch-dini.
Scratch-dini Reviews
Have you tried Scratchdini? Please give us your review in the comments below and give it a star rating above.