Here is my review of Arctic Air Freedom, an As Seen on TV neck fan that has begun marketing in 2021. Today I offer my unbiased first-hand report of how it has worked for me.
Sponsored Links
Where to Purchase
Currently the best place to purchase Arctic Air Freedom is in stores or direct from the official website, arcticairfreedom.com. You can also check this link, which is updated in real-time for the best Amazon and Target (online) prices.
About Arctic Air Freedom
Arctic Air Freedom is an As Seen on TV neck fan that began advertising in 2021. The official product website is arcticairfreedom.com, which was registered in May 2020.
Claims & Features
Hands-free cooling
"Comfort Chill" technology
3 speeds
USB Rechargeable
Arctic Air Freedom Review
When I first caught wind of the Arctic Air Freedom, I knew I had to give it a try. Upon purchasing it at a local "As Seen on TV" store in April 2021, it became the fifth "Arctic" branded product in my collection. Its "arctic" siblings in my collection include Arctic Air, Arctic Air Ultra, Arctic Air Pure Chill, and Arctic Hat – all of which I have also reviewed.
Another reason I wanted to try out the Arctic Air Freedom is because I reviewed a similar neck fan in mid-2020, so I knew I'd have a solid competitor to which I could compare this model.
Upon opening the box, I found the unit and a USB cable which will is used to charge the unit. The manufacturers claim it pulls in hot air and transforms it into a cool breeze. There is a single button which toggles through three speeds and also turns the unit off. Vents line the sides of the unit while two intake fans reside toward the bottom of the unit.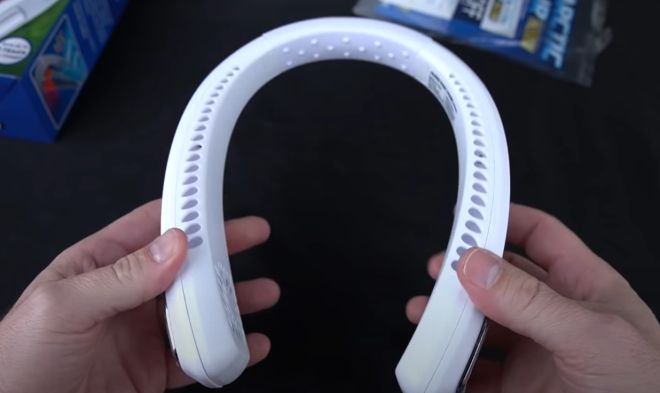 After charging the Arctic Air Freedom and my Amazon "Arctic Neck Cooler" that I previously reviewed, I decided to try them one at a time to see how they compared. The Amazon version has a cooling neck plate, which I quite liked, while the Arctic Air Freedom has no such feature. Of course, the Arctic Air Freedom cost about half of what I paid for the Amazon fan, so I wasn't surprised that there were additional features on the more expensive model.
When I first tried on the Arctic Air Freedom, my first observation was that, while it can be adjusted, I could never get the stream of air to blow anywhere but along my jawline. Had the unit been slightly longer, I probably could have angled it toward my face better. The Amazon version did have more flexibility and I managed to aim the stream of air more directly at my face. Both fans felt nice, but I wished the Arctic Air Freedom had been slightly longer for more adjustment options.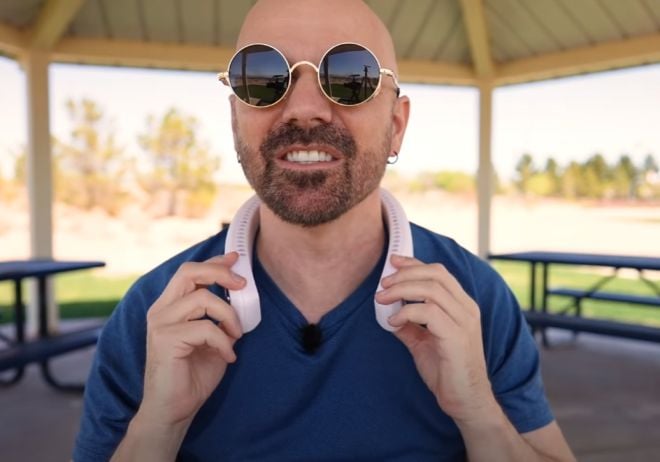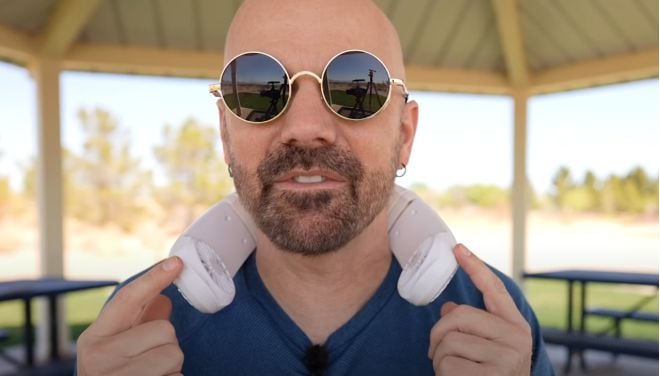 When I first tried the two fans side by side, the Arctic Air Freedom felt slightly cooler than its Amazon counterpart, but upon measuring both fans with my thermometer, both of them essentially gave room temperature readings. Neither showed a measurable decrease in temperature of the air coming out of the fans.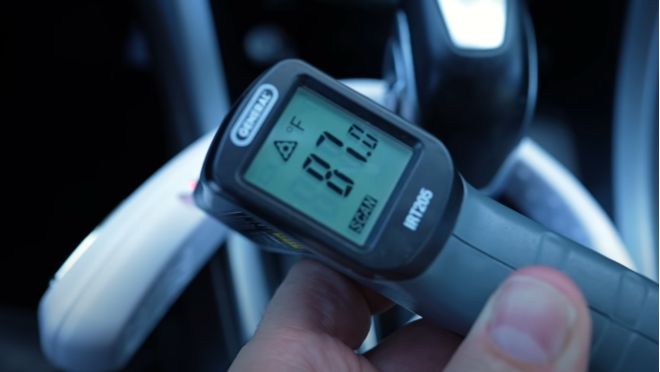 Overall I think the Arctic Air Freedom is a respectable neck fan in this category, although I don't feel that it actually cools the air as hinted in the advertising. A slightly longer design would have made this an even better offering.
Alternatives
There are numerous neck fans on Amazon. The model I reviewed in 2020 is now about $10 less than I paid for it (I paid $60 but it is now $50), and that model's "neck plate" is a welcomed addition. While the neck plate provides a cooling sensation, it can get sweaty when kept against the skin, especially in humidity.
Have you used the Arctic Air Freedom? Tell me what you think in the comments below.