One of the most commonly requested bedding products over the past couple years has been the Nectar Mattress, which you've probably seen advertising heavily online and on television. The last time I reviewed a mattress was three years ago, so it was about time to try another one!
Sponsored Links
Nectar Mattress Review
Nectar Mattress is advertised as premium memory foam which hugs your body and keeps you cool. I ordered mine as part of a Labor Day sale in 2021 and planned to use it for at least a month before giving my final conclusion.
The total cost of my order was $1265.76. This included the mattress, headboard/frame, sheets, pillows, mattress protector, and a 10 year protection plan. Not a bad deal, provided I like the product!
The mattress arrived in a box, and expanded to size after removal. The instructions stated that it could take up to 48 hours to fully expand but could be slept on within 3-5 hours. My platform and headboard hadn't arrived yet so I waited until those were in place before sleeping on it.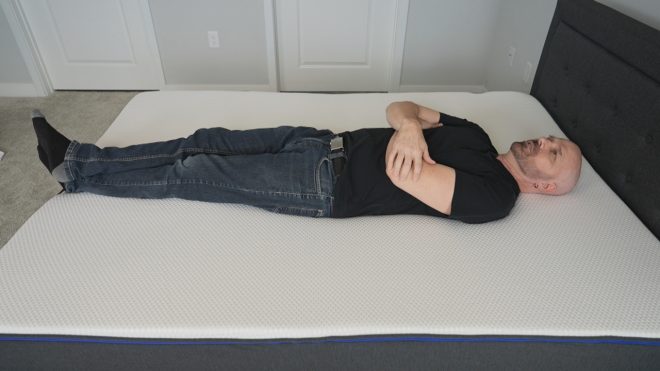 When I first tested out the mattress, I could feel myself sink into the memory foam as one would expect with that type of material. The only "con" I noticed upon first use was the unimpressive edge support, which is important to me as I do like to sleep toward the edge of the bed. My current Purple Mattress has excellent edge support, but the Nectar unfortunately does not.
One of my primary complaints with the Nectar is the "memory" aspect of the mattress. For those who roll over in bed throughout the night, you may find yourself fighting with the foam's memory of your previous position. Also, your weight will dictate how soft or firm the mattress feels to you. Most people would describe the mattress as medium-firm, although it can be deceptive upon first use when you feel yourself sink into the memory foam.
2023 Update
When I concluded my original test, I decided that the Nectar was not for me and I planned to return it using their 365-night trial. After thinking about it, I changed my mind about returning it and stuck with the Nectar for well over a year, hoping that long-term use may sway my opinion – but it didn't. Although I got used to the mattress, I never enjoyed it and never felt like it was for me.
I had never owned a memory foam mattress before, but I had slept on them occasionally while traveling. Now I know that they just are not for me. I think the Nectar is a well-made product and good for those who like memory foam and don't move around much in their sleep. If you've never owned this type of mattress, you may want to proceed carefully should you choose to enter the world of memory foam.