A friend recently sent me a link to a video circulating on Facebook for "Smart Cups" with the title, "The World's First Printed Beverage." I knew I had to try this for myself, so I ordered a package and today I'm sharing how that test went.
Sponsored Links
Where to Purchase & Cost
Smart Cups no longer appear to be available on Amazon, so the only place to get them as of this 2022 update are from the official website, smartcups.com. The can be purchased for for $10 for 5, or $15 for 10, with additional shipping costs.
About Smart Cups
The official product website is smartcups.com, which was registered in May 2000, although according to the Internet Archive, it doesn't appear that there was any significant content on that domain until around 2018. Current flavors include Berry Blast, Raspberry Lemonade, Green Tea + Lemon, Tropical Punch, and Pucker Up Brain Boost. Smart Cups are made in the USA.
Claims & Features
Flavor "printed" into the bottom of an eco-friendly cup
Cups made of sustainable bio-plastic
No sugar
Low calories
Vegan
Eco Friendly
Low carbs
Six flavors
Cups hold 9oz
125mg caffeine per serving
My Smart Cups Review
Smart Cups are marketed as an energy drink, with the caffeinated flavor "printed" directly onto the bottom of a cup made from bio-plastic. You simply add water, and the flavor begins to fizz, not unlike an Alka Seltzer tablet. The website offers a wide variety of flavor options, but I chose tropical punch because it seemed to be the highest rated among those available on Amazon. Each cup holds about 9 ounces of liquid.
For my first test, I simply tried filtered water from my fridge. After filling the cup with water, I noticed the effervescent tablets slowly changing the color of the water. It took about 2 minutes for the flavor "tablets" to complete dissolve. The taste was a bit underwhelming, perhaps that of a low sugar Gatorade or Crystal Light. For the second round, I filled three cups: one with fridge water (again), one with carbonated water, and a third with cranberry juice. Surprisingly, the cup with cranberry juice took almost five minutes to dissolve, which was almost twice as long as the others. I felt like the juice masked the flavor, so it seemed as if I was drinking a $2 cup of caffeinated cranberry juice. My son, however, joined me for this round of taste tests and said he could taste both flavors and actually preferred the cup with juice over the others. I thought the carbonated Perrier was a better fit and helped make the drink more satisfying.
Sponsored Links
In the end, I found that the product certainly worked exactly as promoted. With that in mind, it does seem like this will be a hard sell, on several fronts. First is the fact that it is a single-use product and the use of bio-plastic does not change that fact. Numerous users have stated the obvious, that a tablet or powder could achieve the same effect without the need for a cup. If the did use a powder or tablet, however, then there would be nothing revolutionary or high-tech about Smart Cups, nor would the name apply anymore!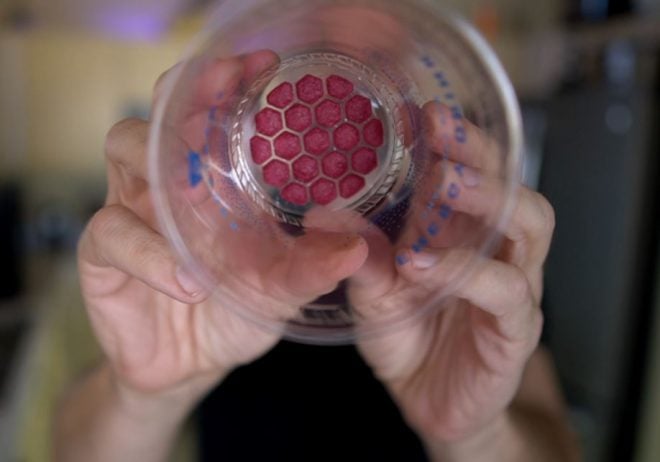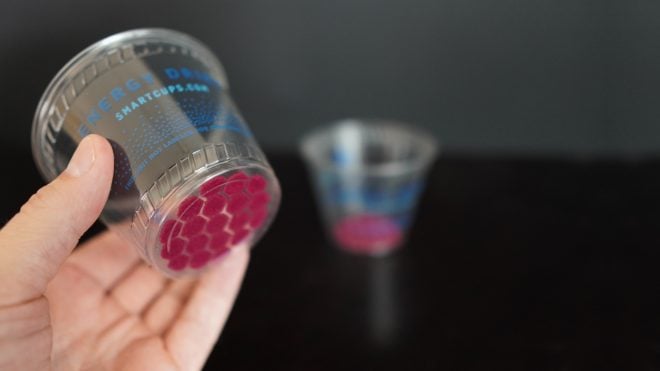 I'm glad I tried Smart Cups, but I don't feel like this will catch on with a general public that is becoming increasingly concerned with plastic waste, even if it is bio-plastic.
Criticism and Reactions
After seeing the video (embedded below), I had more questions than answers. When you're a reviewer, that's a good thing, because you know that others will have many of the same questions that (hopefully) a good review will answer. I also read all of the 300+ comments to get a feel for what people were saying about it. There were numerous opinions posted in the comments of that video, and a majority of them were negative.
Most people took issue with the fact that this is a single-use plastic cup wrapped in a plastic bag. The company's claim that cups are made from bio-plastic did not seem to calm the complaints about its environmental impact. I reached out to the company to find out if the outer packaging was also made from bio-plastic, but have not heard back from them as of this writing. The comments on my YouTube video (below) also echo many of the complaints on the original Facebook video.
Full Video Review
Here is my full video review of Smart Cups, with a little help from my son Brandon.
The Facebook Video
Below is the video that I mentioned at the beginning of this article that is circulating on Facebook.
Your Smart Cups Reviews
Have you used Smart Cups or something like it? Do you think this is a good idea, and does the use of bio-plastic make this an acceptable option?