Briefcase Barbecue by Kikkerland is a portable, folding mini grill. Does it really work? Here is my Briefcase Barbecue review.
Sponsored Links
Where to Purchase
You can pick up this grill from Amazon for about $50.  There are similar models on the official Kikkerland website, although they are not the same as the model I purchased. I should also point out that, even though I purchased this from Amazon, it came with a Marshall's price tag on it for $40.
Claims & Features
High grade stainless steel
Cooks enough for two people
Mess-free ash catcher
Locks when closed
12.375 x 3.375 x 6.5 inches
Briefcase Barbecue Review
This is one of those strange items I just happened to run across on Amazon, and felt like it was weird enough to warrant a full review. My first semi-rhetorical question is what is the actual name of this item? The box reads "Briefcase Barbecue" and similar items on the Kikkerland website are called "Portable BBQ. The Amazon listing calls it a Portable BBQ Suitcase. I'll stick with the packaging's description.

Sponsored Links
When I unboxed it, the seemed smaller than I anticipated, even though I knew it would not be large. There aren't many parts to it, and it is quite easy to assemble. You merely have to pull open the exterior legs, then open the legs on the ash catcher, place that into the grill, and insert the charcoal grill. The main grill grate tops that off once your coals are lit and ready to go.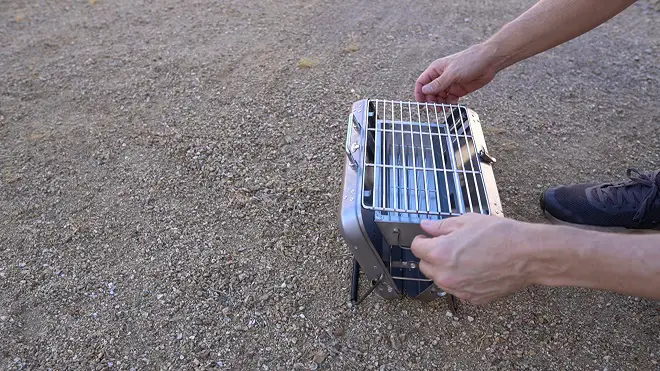 Sometimes perusing comments on Amazon are helpful, but in this case doing so was counterproductive. I read that using only 8 charcoal briquettes would yield optimal results, but it didn't. I found (the hard way) that I needed to fill up that chamber as full as possible in order to get the most out of this grill.
Lighting a small number of charcoal briquettes can be a challenge, and may require a lot of lighter fluid, of which I am not a fan. For my first test, getting a mere 8 briquettes lit was a challenge in and of itself. Once lit, they barely provided enough heat to cook two burgers and failed to finish cooking a few hot dogs.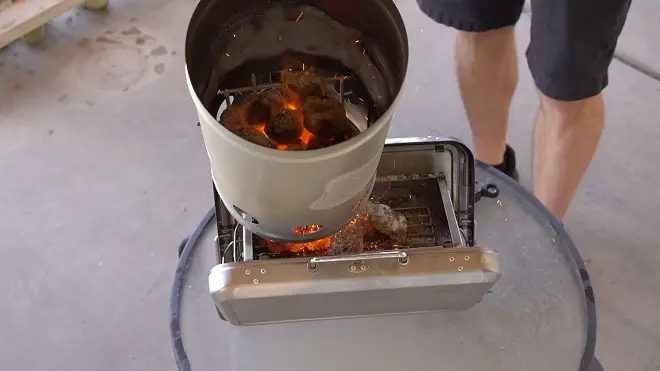 I went back to the drawing board the next day to try again. This time I used a charcoal starter to get a significant number of coals properly fired up, and dumped them into the ash catcher. This time the grill seemed sufficiently hot enough to grill two burgers and held on just long enough to grill a chicken breast, although the small number of coals began to run out of steam at that point.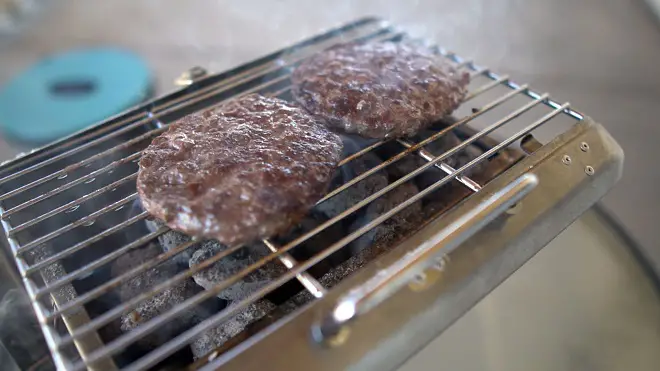 Cleanup of the housing and grills were straightforward, but the ash catcher was more problematic. It took a significant amount of scrubbing and I never got it as clean as I would have liked.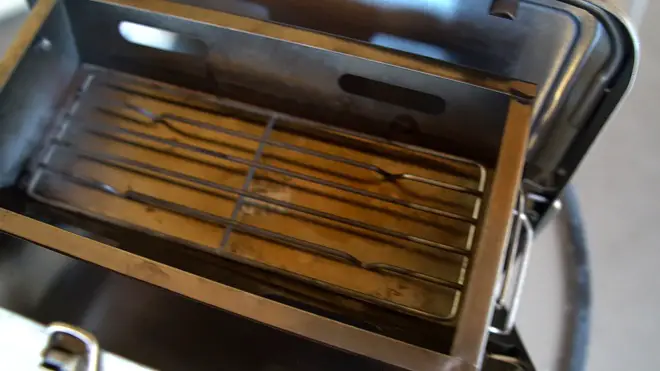 Overall, I think the Briefcase Barbecue can get the job done, but its small charcoal capacity seems limiting. I'm not sure I'd choose this over a standard travel/camping grill.
Check out some of the comments on Amazon to see what others are saying about it. And be sure to watch my full video below.
Alternatives
If you're not set on the folding design (which seems a bit gimmicky, even if it is useful), you can't go wrong with a nice on-the-go grill from Weber, which is in the same price range and has a legion of fans.
Your Briefcase Barbecue Reviews
Have you used a grill like this? Tell me what you think in the comments below.