Today I'm taking a look at a product called SnapGrip by ShiftCam. This is a phone accessory that transforms your phone into a more camera-like experience. It is the newest model from the makers of ProGrip. I bought one myself, and here is my review.
Sponsored Links
Where to Purchase
You can pick up SnapGrip on Amazon for about $70. You can also find it for the same price on the official website, along with several other compatible accessories.
Claims & Features
Features include a shutter button, comfort grip, power bank, and phone stand
No more awkward hand positions while shooting photos or video with your phone
For use with MagSafe phones, or those using the included magnetic sticker
3200 mAh wireless power bank
Can be oriented in any direction with a 180-degree rotatable design
Compatible with other SnapGrip accessories
Available in 5 colors
SnapGrip Review
SnapGrip is a product from ShiftCam that utilizes the MagSafe feature for iPhones and other devices that use MagSafe cases. This $70 accessory adds a grip and shutter to your phone, making it feel like a DSLR. SnapGrip is a less expensive, scaled-down version of the older ProGrip, which costs around $150 and has been around longer.
Upon receiving SnapGrip from Amazon, I unboxed it and charged it with the included USB-C cable. The package contained the SnapGrip, a SIM release tool (used for resetting the Bluetooth connection), instructions, a magnetic sticker, and a USB cable. SnapGrip features LED indicators that display battery life, charging status, and Bluetooth status. It also has a large shutter button and a smaller power button on top.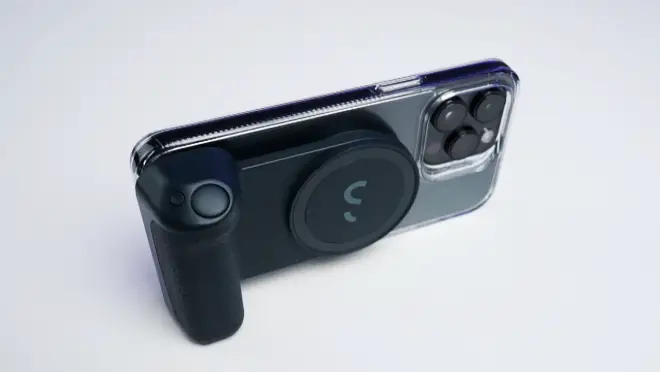 Once you connect SnapGrip to your phone via Bluetooth, it's just a matter of turning it on via the small power button and snapping it to the back of your phone. If you have a non-MagSafe phone, the included magnetic sticker will allow you to use SnapGrip on your phone as well. Once connected, I noticed that my phone immediately began charging. Shaking my phone around to test the magnets, I found that they were more than sufficient to hold my iPhone 14 Pro Max with a case. I tested it without a case, and the magnets also held firmly.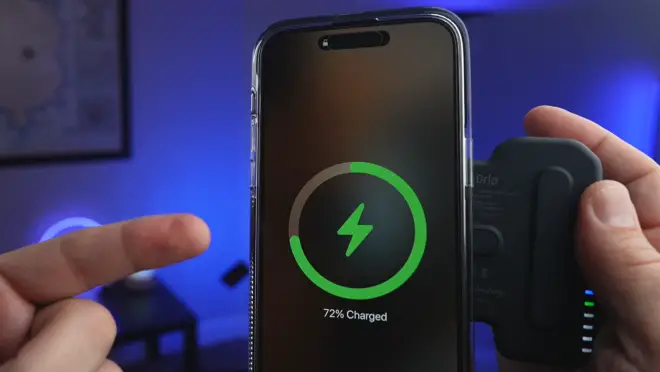 You can use SnapGrip in either portrait or landscape mode by rotating it, and then snapping photos or videos using the shutter button. The shutter button works differently depending on the mode you're in. For example, quickly pressing the shutter in "Camera" mode will take a photo, while holding the button will record a video. In "Video" mode, pressing the button once will start recording, and another press will stop. Holding the button in video mode will begin filming, and releasing it will stop. There is a slight delay of about 2 seconds when holding the button. I tested SnapGrip with various camera-related apps, such as Snapchat and Instagram, and found that it was compatible with them as well.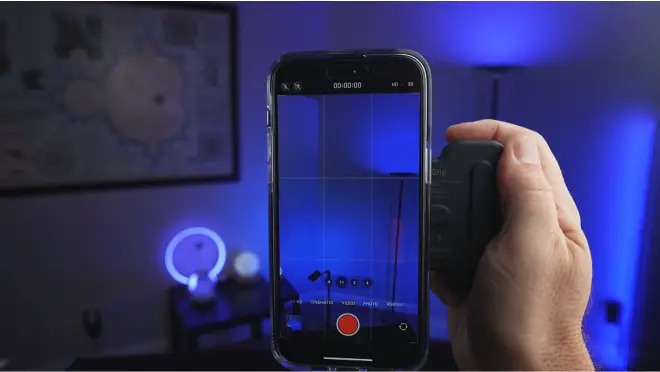 SnapGrip is designed to add comfort and allow you to take steadier videos. While testing it out, I didn't notice much improvement over my phone's existing stabilization, but it was more comfortable to use. I also found that certain angles, such as filming while pointed upward or while shooting vertically, were more comfortable using SnapGrip than without.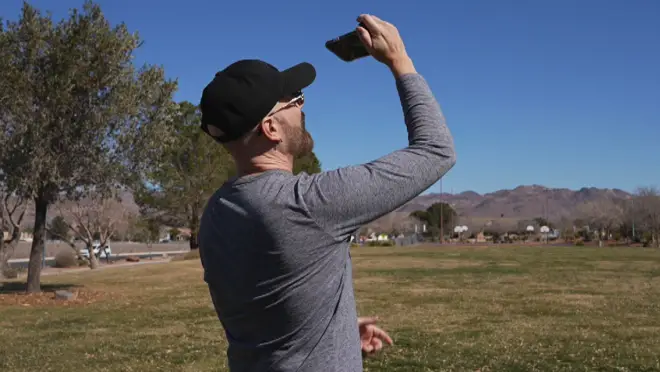 SnapGrip can also function as a phone stand, but I didn't find it to be particularly stable. It'll work in a pinch, but it's not a feature that most users will buy it for. The 3200 mAh battery is a nice addition and should give most phones a boost of 50-75%, although this will vary by phone type and age.
One potentially important caveat that is that SnapGrip is only for right-handed use.
Overall, SnapGrip appears to be geared toward content creators who film with their phones. For this demographic, it could increase comfort while recording, especially in vertical mode. However, for the average phone user, it may not serve much purpose. It is $70 and another item to carry around, so it won't be for everyone. SnapGrip adds comfort to some shooting angles, and the additional battery power is nice, but it will appeal to a limited demographic.
If you've used SnapGrip or the ProGrip, share your thoughts in the comments below.