The Unitool by Joseph Joseph is a kitchen gadget that can supposedly do the work of five utensils. Does it work? Let's find out in today's review.
Sponsored Links
Where to Purchase
The Unitool can be purchased on Amazon for about $10.
Claims & Features
5-in-1 design
Can be used as a slotted spoon, solid spoon, spatula, turner, and cutting tool
Made of hard nylon
Heat resistant up to 464F (240C)
Dishwasher safe
Unitool Review
The Unitool (stylized in its Amazon listing as "Uni-Tool") is a large, sturdy kitchen gadget with five stated uses. On one end you have a turner, slotted spoon, and cutting tool, while on the other end you have a small spatula and 1 tablespoon solid spoon. All of these uses are fairly easy to test out, so that's exactly what I did.
First up was a simple test of the turner by simply flipping a chicken breast – and the good news is that this simple task was handled efficiently by the Unitool. Unfortunately, that was about as impressive as it got.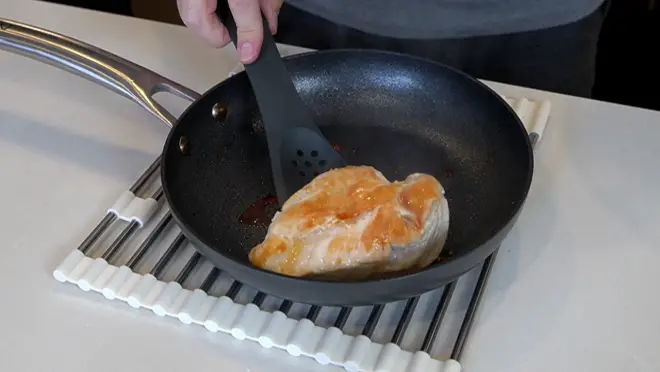 When I tried the serrated cutting edge to cut a couple of pieces off of the chicken breast, it did work, but the cut was not easy and the end result was pretty ugly. It was akin to using the dullest knife in your kitchen. There are those who may complain that this is an unfair test because I shouldn't use a serrated cutting tool on chicken, but I whipped out a cheap serrated butter knife and was able to cut through the chicken much more easily. I would say this cutting tool would only be useful for very simple cutting tasks. Anything other than very light cutting will probably better handled by an actual knife.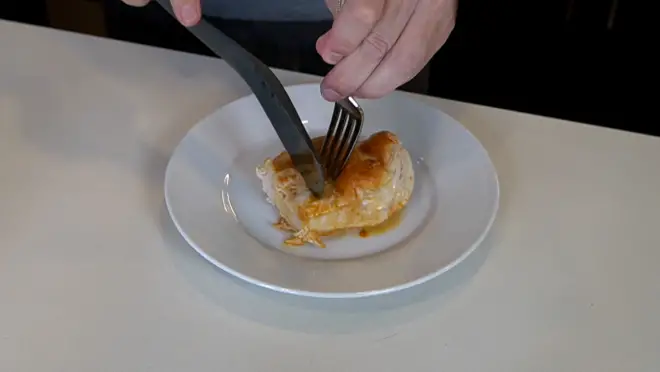 Next up I wanted to try the larger spoon for serving a veggie stir fry, and it did work in that capacity, and I liked the large size of the spoon for this task. That large size, however, was a strike against it when attempting to retrieve out some peas in its function as a slotted spoon. The long, flat design did not fit well in a medium sized pot, so the peas tended to slide out as I lifted the spoon out. When compared to a regular slotted spoon, the amount I could get retrieve with this utensil was about half.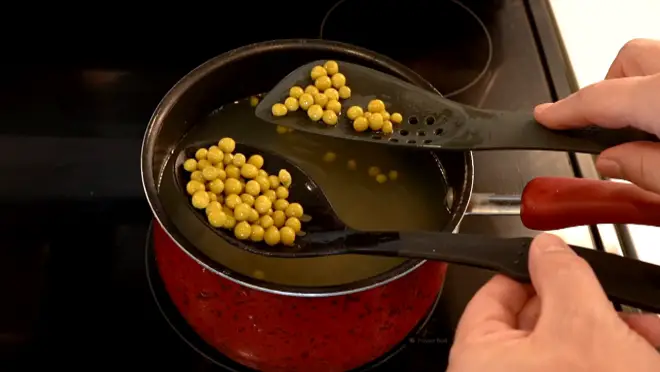 Next up was a test of the spatula. Although I will say that it did work in spreading frosting on a small cake, I had to hold the utensil in a way that placed the cutting edge against my palm, which I found to be rather uncomfortable.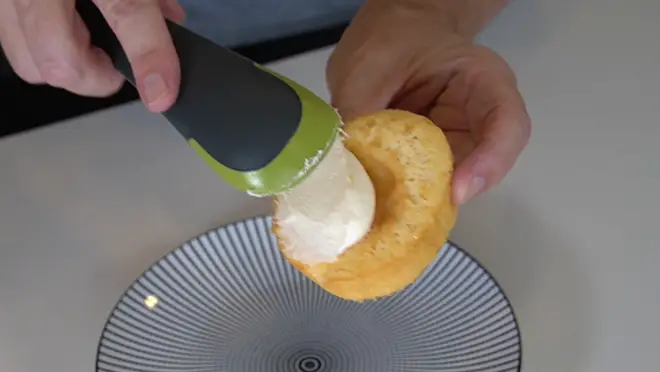 I didn't do much with the solid spoon, but I did measure it to be about one tablespoon. Just out of humorous curiosity, I tried to use it for eating and noticed how much wider it is than a regular spoon.
In the end, I would have to concur with a minority opinion on Amazon that reads, "Tries to do 5 different things but doesn't do a good job at any of them." If you have a fully stocked kitchen, I don't see any need for a gadget like this. If, however, space is tight enough that you can sacrifice some function (such as an RV), it might have a place.
Have you used the Joseph Joseph Unitool? Tell me what you think in the comments below.