Yummy Can Potatoes is an As Seen on TV kitchen gadget that can supposedly create perfect potatoes in the microwave. I decided to test it out alongside a knockoff of the old As Seen on TV Potato Express and my usual paper towel technique.

Sponsored Links
Where to Purchase
As of this September 2022 writing, you can purchase Yummy Can Potatoes from Amazon for about $25, or from the official website, yummycanpotatoes.com, for about $28 ($20+$8 shipping). The official website was registered back in February 2021.
Discontinued?
Before I get to the review, I wanted to discuss my previous experience with the "Yummy Can" brand, and how it relates to this product's possible cancellation. In late 2021, there was a product being advertised under the name Yummy Can Bacon, (which resembled a product called WowBacon that I reviewed a couple years back). I ordered Yummy Can Bacon during its initial advertising campaign but didn't hear anything regarding my order for a while. This is common with test-marketed As Seen on TV products. In many cases, the product has not even been produced during its initial advertising phase, and commercials are run using a prototype to determine whether or not to move forward with a product, or if it should be canceled. Thus, when I received a postcard in January 2022 telling me that the product had been canceled, I wasn't terribly surprised.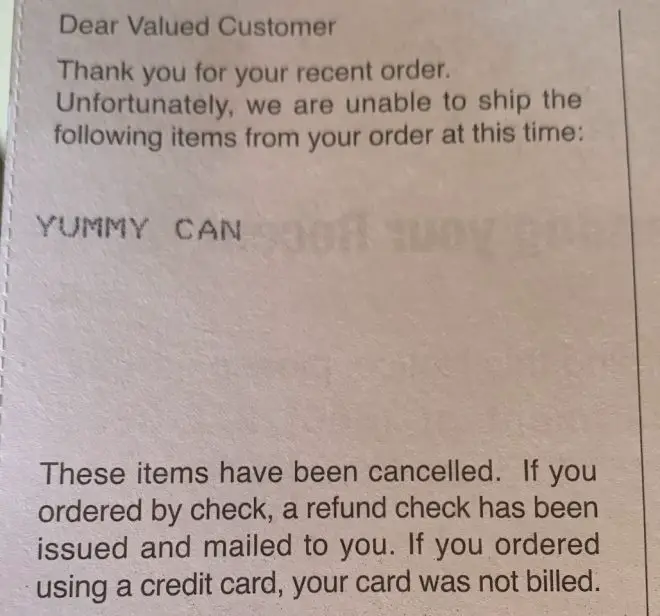 What did surprise me, however, was seeing my friend Cathy post a review for the product three months later – and then seeing it on store shelves shortly thereafter!
This brings me back to Yummy Can Potatoes, which is ironically being advertised while stating on the website that it is being discontinued. The wording, however, is vague and perhaps open to interpretation that perhaps it is only temporarily being discontinued due to supply chain issues. The cynic in me wonders if this is a marketing ploy to insert a sense of urgency before the supply chain issues magically disappear and it becomes widely available on store shelves. I have no evidence of this, but it is a suspicion.
I should also point out that Yummy Can Bacon and Yummy Can Potatoes are products sold by BulbHead, the largest As Seen on TV company in the world. The brand is not an independent entity that only sells two products.
Claims & Features
Bake potatoes in the microwave in minutes
Patent pending valve creates a steam pocket
Raised base allows steam to circulate
Easy to clean and store
10″ wide (7.5″ diameter, not including handles)
Yummy Can Potatoes Review
Yummy Can Potatoes is touted as an easy way to make "baked" potatoes in the microwave. It is facilitated by a valve which creates a steam pocket and a raised base that helps circulate air. The instructions state that it can make 1 to 3 potatoes, although it only held two large potatoes for me. All you have to do is plop your potato in the unit and cook according to their chart. The instructions include several charts for microwaves of different wattages. For my 1000-watt microwave, the chart indicated a cook time of 6-8 minutes for one potato, so I went with that.
I washed a large potato and punctured it with a fork six times, three on each side (this was not stated in the instructions, but I have always done it). I then placed the potato in the Yummy Can Potatoes and microwaved it for 6 minutes. After letting it rest in the unit for two minutes (per the instructions), I opened the lid and popped it open. To my delight, I was faced with a perfectly cooked, flaky, fluffy, moist baked potato.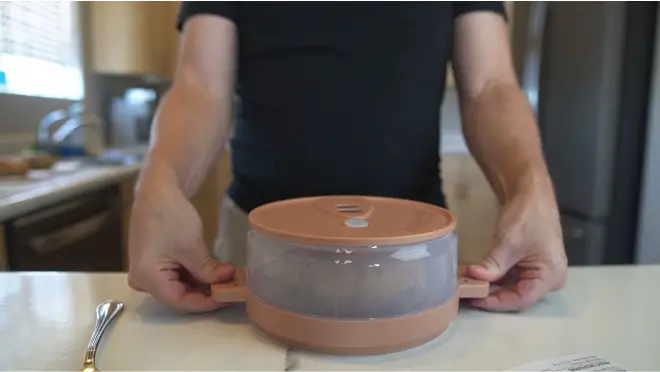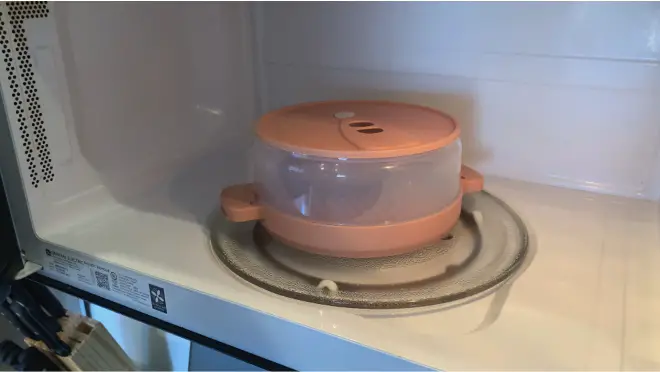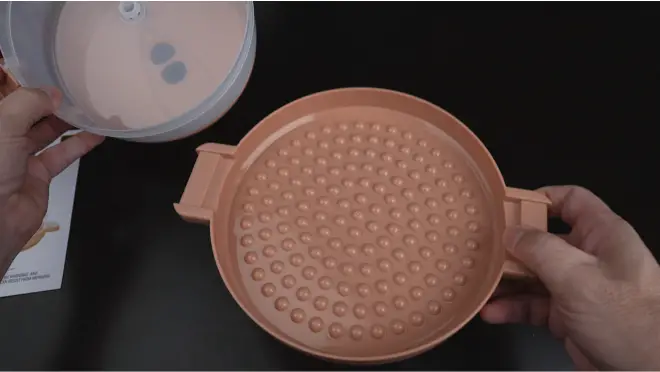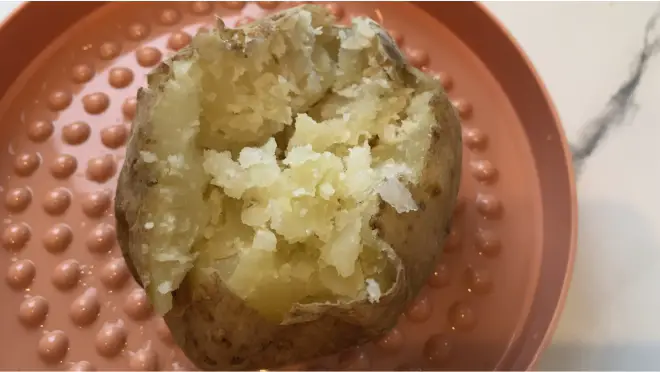 This is by no means the first As Seen on TV gadget that makes potatoes in the microwave, so I decided to compare Yummy Can Potatoes to a knockoff of the Potato Express, a popular As Seen on TV gadget that was marketed about ten years ago. Although that product is hard to find these days, knockoffs and counterfeits are ubiquitous, so I ordered the most popular model I could find. The (fake) Potato Express is simply a sleeve, similar in texture to an oven mitt, in which you place a potato in order to microwave it. Once again, I took a washed potato with 6 fork holes and cooked it for 6 minutes in the microwave. The results were perfectly fine, but the potato made with the fake Potato Express was discernibly drier when compared to the one made with Yummy Can Potatoes.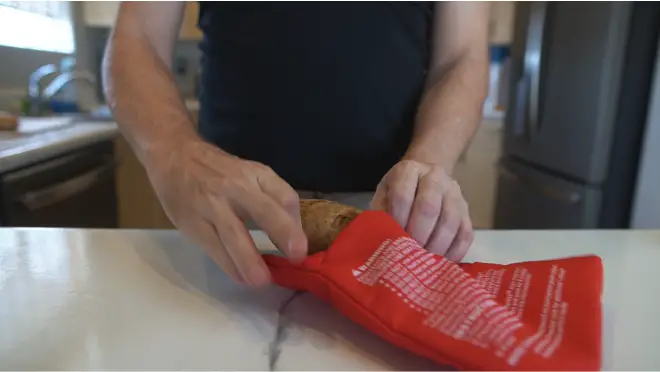 For years I've made "baked" potatoes in the microwave by simply rolling the potato in a damp paper towel and flipping halfway through the cooking cycle. This technique was my final test in this comparison. It took a total of 8 minutes, and the final result was somewhere in between the Potato Express and Yummy Can Potatoes regarding dryness.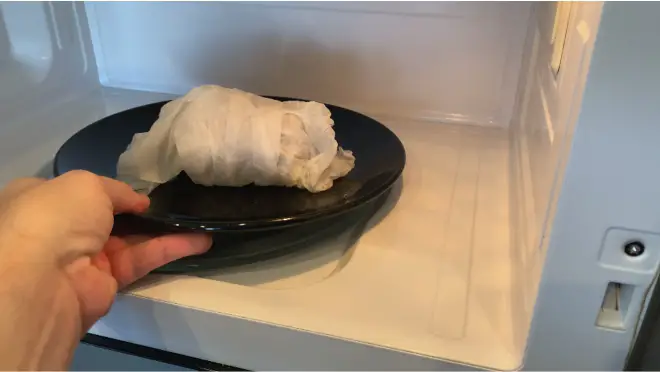 For one final test, I wanted to try Yummy Can Potatoes for making more than one potato. I could only fit two of my large potatoes in there, and I put them in the microwave for 9 minutes, with 2 additional minutes of rest. The final result was once again very moist and flaky, although they probably would have benefitted from an additional minute.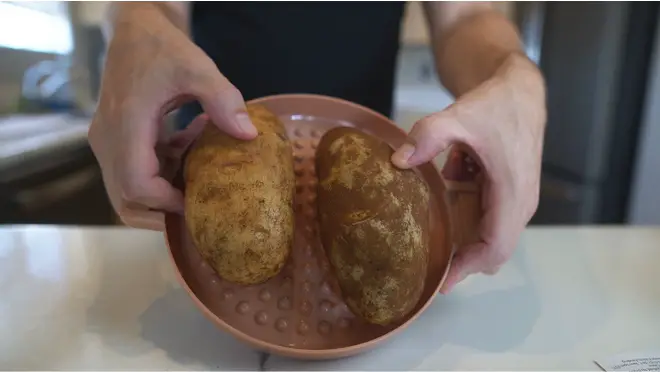 In the end, I do think that Yummy Can Potatoes does work exactly as it is advertised. It produced perfectly "baked" potatoes that were moist and fluffy in comparison to the other two methods I tried. On the other hand, I'm not sure that a large $20 contraption is necessary for most people who can use a paper towel (or nothing at all) and achieve results that are similar.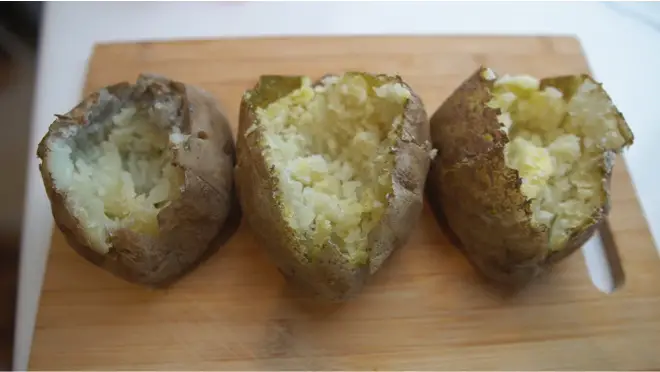 If you've tried Yummy Can Potatoes, tell me what you think in the comments below. Thanks for stopping by!