Rocky Mountain Tumbler is a 30 ounce tumbler which keeps beverages cold for up to 24 hours. Read my Rocky Mountain Tumbler review.
Sponsored Links
About Rocky Mountain Tumbler
Rocky Mountain Tumbler is a stainless steel travel mug advertised as superior to plastic tumblers. The official product website is buyrockymountain.com, which was registered in August 2016. Below is a screen capture showing the official website as it appeared in August 2016 (note that pricing has since changed since this screen shot was taken).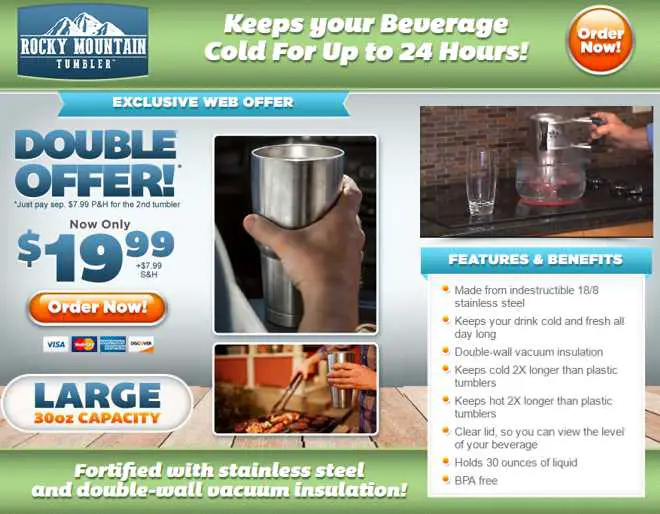 Claims & Features
Made of "indestructible 18/8 stainless steel"
Double-wall vacuum insulation
Keeps beverages twice as hot or cold as plastic tumblers
Clear lid
Holds 30 ounces
BPA free
Cost
I found it at a local Fry's here in Las Vegas for $19.99 and you can still find it on Amazon.
Rocky Mountain Tumbler Review
The advertising for Rocky Mountain Tumbler begins with demonstrations such as a flame thrower against the mug containing an ice cold drink. While such exhibitions are more demonstrative than literal, they do make the bold statement that this travel mug can keep drinks at their desired temperatures even under extreme conditions.
Sponsored Links
The mug sports a popular double wall vacuum design which is a proven winner in this category of products. The 18/8 stainless steel construction is durable, while the 30 ounce capacity should be ample enough for most consumers. Travel mugs of this design do an extraordinary job of keeping beverages hot or cold all day long.
Purchasing only one puts it at the high end of the price range for this type of product. The double offer of two for about $29 brings it to the middle of the pack price-wise, assuming you don't mind buying two of them.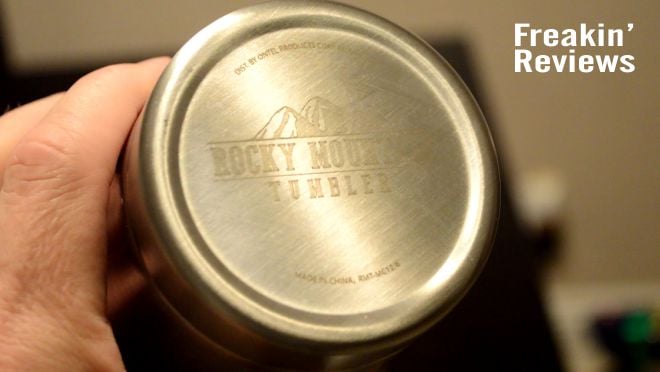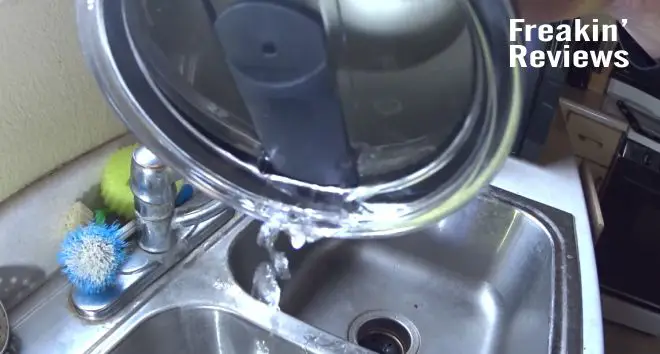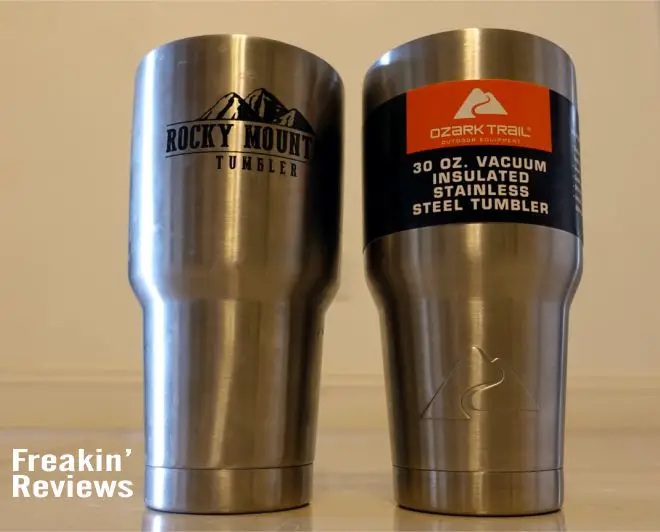 As you can see in my tests below, Rocky Mountain Tumbler did a pretty good job with most of my tests, such as keeping a beverage warm for hours in a car, or even keeping ice frozen while it sat in a pot of boiling water. It didn't really keep coffee "piping hot" when left overnight, and ice water stayed cold – although most of the ice melted after 9 hours.
The commercial hints that the lid has a "water tight seal" but I found that it leaked quite easily when tipped over. I thought this was only a minor detail when shooting my video below, but it is apparently a deal-breaker for many potential customers. I later purchased this leak-proof lid, which is compatible with Rocky Mountain Tumbler, and only costs about $7.
Overall, Rocky Mountain Tumbler appears to be a solid entrant in this category. There doesn't seem to be anything that makes it stand out from similarly-designed competitors (see below) but I'm confident it will be highly rated among those who do purchase it. The non-leakproof lid could be the product's most significant flaw.
Alternatives
There are a number of stainless steel double wall vacuum travel mugs on the market, ranging from about $14-$30. These are generally high rated due to the superior insulation and durability over regular travel mugs.
The Ozark Trail is a well-received offering in this category, and at the bottom of the price scale.
Video Review
Below is my hands-on review of Rocky Mountain Tumbler. After that is my hot car test, with the Red Copper Mug, Ozark Trail, and Rocky Mountain Tumbler, as my car hit over 130 degrees.
Your Rocky Mountain Tumbler Reviews
What do you think of Rocky Mountain Tumbler? Give me your opinion in the comments below!
Updated December 2016 to reflect new pricing, updated 'double offer,' and local availability. Additional photos added February 2017. "Hot Car" video added June 2017.