Today I'm taking a look at a 6-tine blending fork that is reminiscent of the old Foley Fork that is mostly forgotten in the 2020s. This fork can supposedly do the work of numerous utensils around the kitchen, so I wanted to see for myself how it performs.
Sponsored Links
Where to Purchase
You can purchase this blending fork from Amazon for about $19 for a two-pack, although prices constantly fluctuate, so you may find it a different price.
Claims & Features
6-tine design
18/8 Stainless Steel
Rubberized handle
Dishwasher safe
Made in China
Blending Fork Review
I originally went in search of an old-school Foley Fork, but could only find very old models on eBay. I did, however, run across this two-pack by RSVP on Amazon, which closely resemble the Foley Forks of yesteryear. This blending fork is said to be good for scrambling eggs, mixing, whisking, folding, cutting pastry, and more.
Most of my tests were based on comments I found in Amazon, and how users there stated they were using this fork. I first tried it out just whisking a couple of eggs, and it did a perfectly fine job in that capacity. My vague recollection of Julia Child using a Foley Fork was for things like cutting butter into flour, so I wanted to try that as well. Although my butter was a bit colder than I would have liked, I was still able to cut the butter more easily than I would have with a regular fork. There are specific utensils for cutting butter into flour, but those are single-purpose items, and do not have the versatility of this blending fork.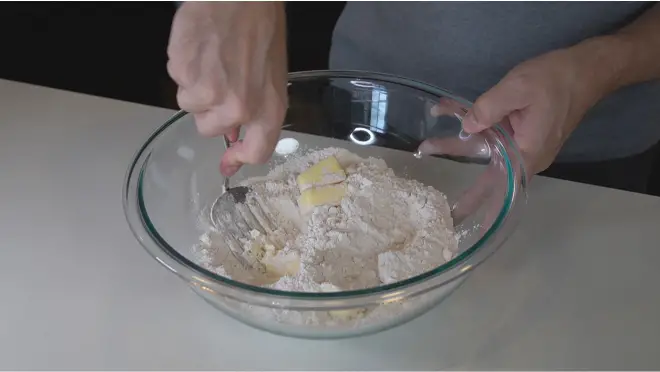 Another test was breaking up ground beef. I also noticed that I was able to pick up and place the entire pound of ground beef into my pan with the blending fork, as I would normally do with a spatula. Because the blending fork is made of steel, I wanted to be careful not to scratch the surface of my Emeril Forever Pan, so I only pressed down using the flat edge of the tines. This did prevent scratches from appearing on my pan, and breaking up ground beef was a breeze. Another use I tried was serving spaghetti, and it was able to hold both longer and shorter spaghetti without issue.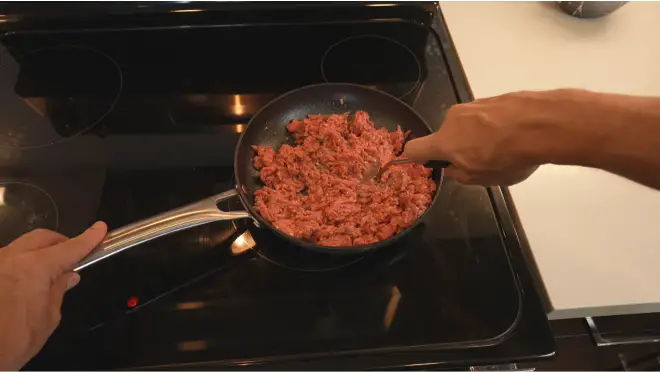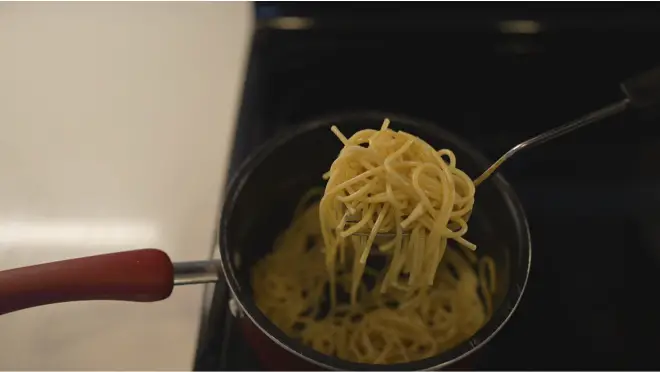 In the end, I am impressed by the versatility of this blending fork. My only concern is that, although it held up in my tests, I worry about its durability because of its "cheap" feel. I would love to see a vendor put out a premium version of this that is built to last.
Have you ever used a blending fork like this? Tell me your experiences in the comments below.