Today I offer my review of the popular Dash Mini Maker for waffles, hash browns, and more. Because I tested this alongside three other waffle makers, my review is primarily focused on its ability to make waffles.
Sponsored Links
Where to Purchase
You can pick up the Dash Mini Maker on Amazon for about $12. It is also sold in stores such as Target or Bed Bath & Beyond.
Claims & Features
Makes 4-inch waffles
Comes in 20 colors
Nonstick surface
Ideal for RVs, dorms, or campers
350 watts
Indicator light
PFOA free
Non-slip feet
Dash Mini Waffle Maker Review
This is one of those items I had been aware of for years before actually trying it out. Freakin' Reviews regular Jacey Klein tried it out earlier this year, and my friend Cathy "The 2-Cent Chick" also tested it out in late 2020. When I decided to compare the top 4 waffle makers on Amazon, I wasn't surprised to see this one at the very top of the Amazon charts.
To use the Dash Mini, you simply plug it in, and it will immediately heat up. The indicator light will go out when it's time to pour batter, and the light did seem a bit dim to me, although not necessarily a major con. When the waffle maker is ready, the next step is to open it up and spray a light coating of cooking spray. The instructions didn't state how much batter to use, but an included recipe stated to use one quarter cup, so I went with that.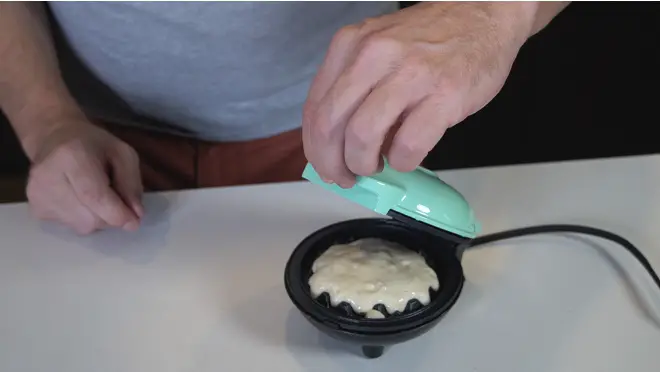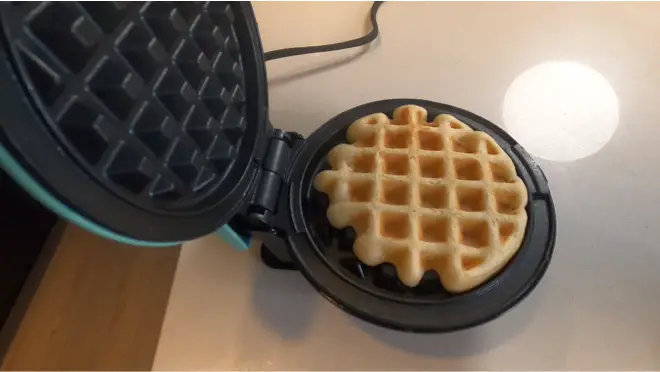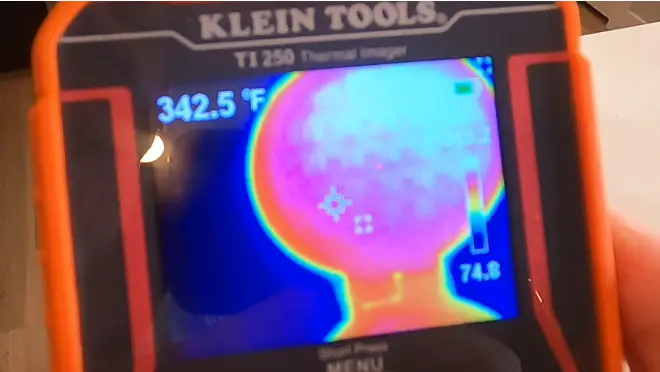 Because the amount of batter is so small, it doesn't take long for waffles to cook. In my case, it was a total of about 3 minutes before the waffle was cooked to my liking. It was slightly underfilled, but certainly acceptable for a first try.
There wasn't much batter left behind, so cleanup entailed wiping it down with a soapy sponge, then wiping it again with a damp sponge.
For my second attempt, I didn't change much, other than adding slightly more batter and letting it cook a bit longer. The final result was a nicely toasted waffle, with a golden crispiness on the outside and light fluffiness on the inside.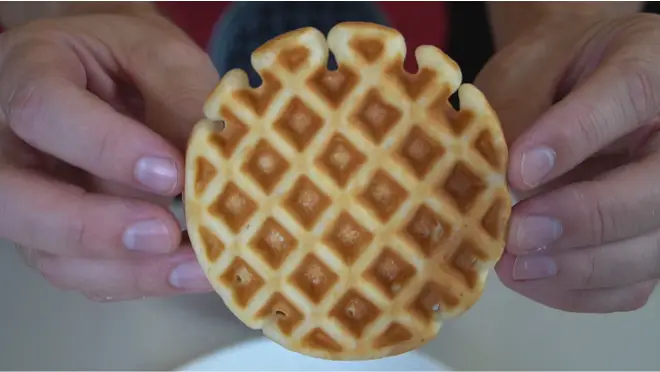 Overall, I found the Dash Mini Waffle Maker easy to use and easy to clean. My only complaint is that it only makes a single waffle that is quite small. If that suits your needs, then this should be on your short list of waffle irons to consider.
If you've used the Dash Mini Waffle Maker, tell me what you think in the comments below.