Today I'm taking a look at the Zulay Kitchen Apple Corer, a popular kitchen accessory on Amazon for which I have had numerous requests to review.
Sponsored Links
Where to Purchase & About
You can purchase the Zulay apple corer from Amazon for about $8. It comes in 18 colors and currently has a 4.7-star rating among nearly 15,000 reviews.
Claims & Features
Stainless steel blade
Serrated tip for easy cutting
100% rust proof
Twin blades can be opened and easily cleaned
Zulay Apple Corer Review
Although I get product review requests on a daily basis, what usually gets my attention is when I receive numerous requests for the same item in a short time period, which happened with this particular item. When this apple corer first came to my attention, I admittedly gave it little thought. "It's just an apple corer," I thought. Yet after a few requests, I decided to pick one up for myself and give it a whirl alongside other simple kitchen gadgets.
The most common apple corers are those that core and slice simultaneously. There are instances, however, where you may need to core an apple without slicing it, which is where a gadget like the Zulay model comes into play.
To use the product, you simply place your apple on a cutting board, align the serrated tip around the core, give it a slight twisting-pushing motion, and you should quickly find yourself hitting the cutting board as the core is separated from the apple. After pulling the core out, you simply press the trigger to open the twin blades, and the core can then be easily removed. I didn't try it with crooked cores, but the company suggests coring the apple upside down in such cases.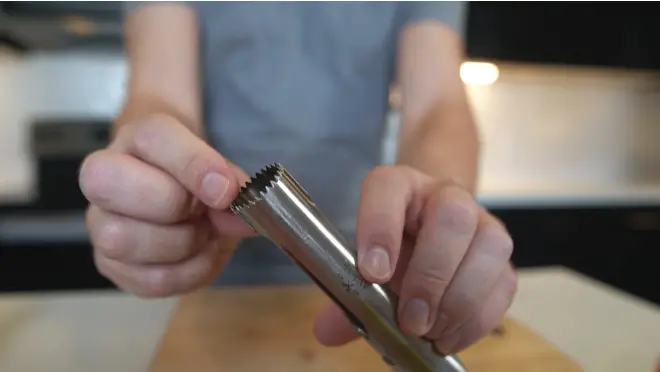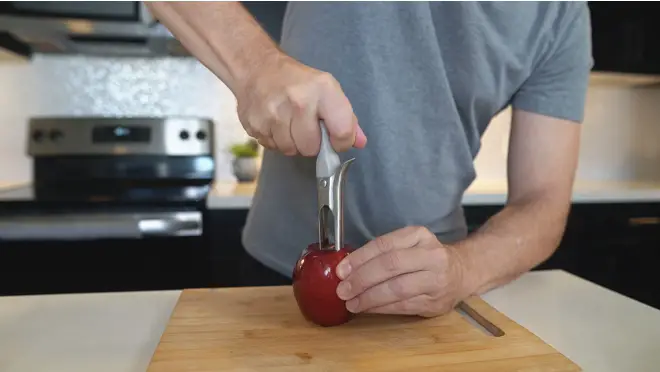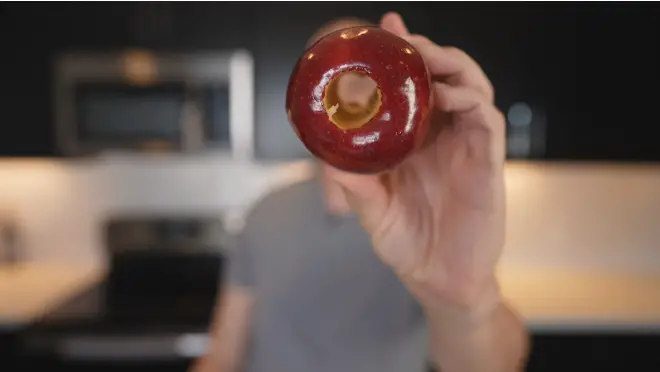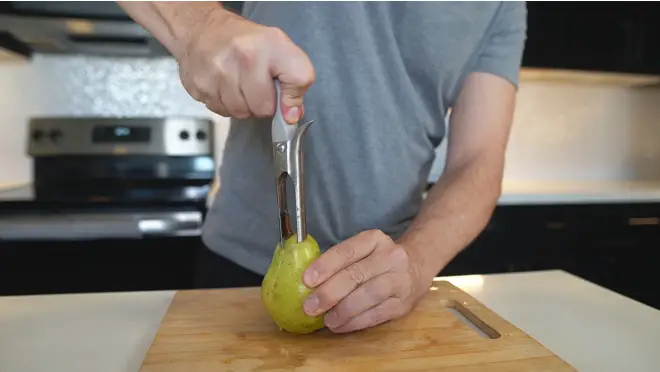 I used this corer on small, medium, and large apples, and even a pear, and it glided through all of them with ease. I found the handle to be comfortable, and the amount of force required to core an apple to be within the range of most adults. My first impression is overwhelmingly positive, and I will continue to use this apple corer and will update this space if anything changes.
Overall, for $8 I would say this is worthy of the high ratings and numerous viewer requests. If you've used the Zulay apple corer, tell me what you think in the comments below.