Lizard Flare is an As Seen on TV product billed as a flameless roadside emergency flare. It features 15 LED strobes and 9 different flashing patterns, providing a 360-degree visibility without the danger of traditional flares. Does it work? Today I offer my review.
Sponsored Links
Where to Purchase
I bought Lizard Flare direct from the official website, lizardflare.com. There is also currently an Amazon listing for Lizard Flare, found here. You can buy a six-pack for a total of $53.94. I compared the Lizard Flare to a popular version on Amazon, which I'll discuss below. That model is sold in a six-pack for $26-$33 and you can find that listing here.
I'm giving away a six-pack of the Amazon version of these LED flares. Be sure to enter here! (Giveaway ends 8/31/22).
Claims & Features for both products
360-degree visibility
Can be seen up to a mile away
15 LED lights
9 flashing patterns, including SOS
Rugged design
Stays cool
Requires 3 AAA batteries (not included)
Lizard Flare Review
Lizard Flare is advertised on television as an emergency roadside flare, using LED lights rather than flame or other type of combustion. In typical As Seen on TV fashion, the commercial includes over-the-top demonstrations to prove how rugged the product is, including running it over with a fire truck. When I went on Amazon to see if it was being sold there, I noticed a number of very similar looking products already listed, including a highly-rated Amazon's Choice model with over 4500 ratings. I decided to purchase Lizard Flare direct from the official website, and the similar Amazon version to see how they compared.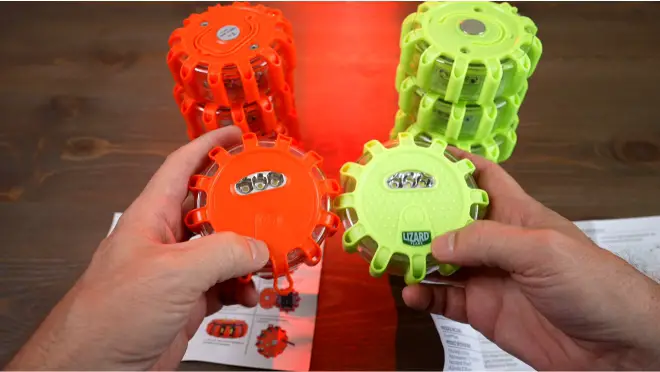 I should also point out that this design of lights can be found going back almost a decade under the descriptor "FRED" which stands for "Flashing Roadside Emergency Disc."
Upon my unboxing of both flares, it was apparent that there were far more similarities than differences. Both model include 15 lights, 9 light patterns, 360-degree visibility, require three AAA batteries, etc. The biggest difference, aside from the color, is the price, with the Amazon version around $20 less for a six-pack.
I put them out in the yard to test them side by side and noticed that the Lizard Flare had a slightly redder tint than the Amazon, which had more of an orange hue. Both lights have an SOS mode, but it occurred to me that the SOS pattern gets lost if you have multiple non-synchronized lights flashing this pattern at the same time.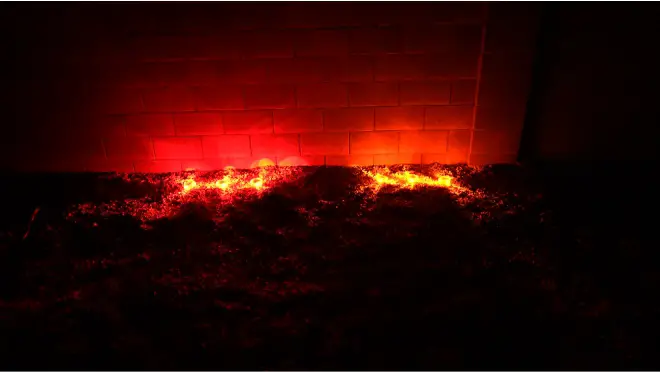 Although I didn't have access to a firetruck, I did run over both lights with an SUV. Although there was an unpleasant cracking sound as the tire ran across them, both lights still worked afterward, and the housing looked intact upon closer inspection.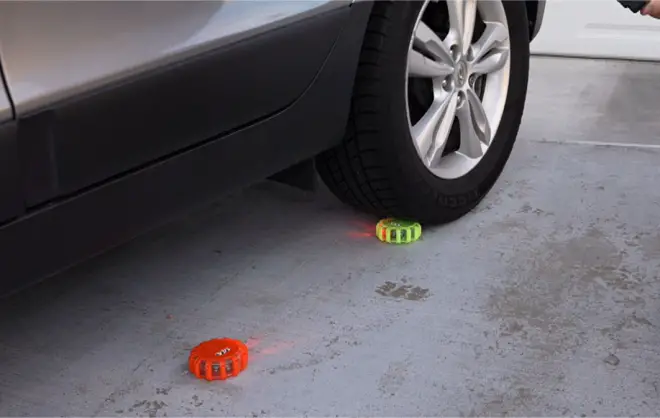 When I tested the two flares to see how they drained batteries, I was surprised that there was a difference. The Amazon version burned much brighter until the batteries were depleted, while the Lizard Flare burned longer with a much dimmer light. I repeated the test with two different units, and a lower-drain light setting, and the results were about the same. It may depend on the need, but it seems to me that a brighter flare lasting 7 hours may be more useful than a dim flare lasting much longer. This, of course, may depend on the situation.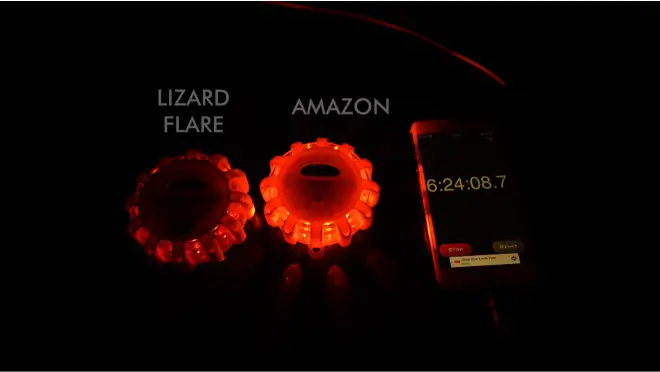 Both lights are said to be seen up to a mile away, so I enlisted my son Brandon to help me test that claim. We went out to the edge of town and stood a mile apart to see if he could see the flares – and he could. Not only was he was able to see both flares with his phone camera zoomed in, but he could also see them with the naked eye. I should point out that our test was done at dusk, so it was not completely dark. If it had been completely dark, the flares probably would have been visible at a distance greater than one mile.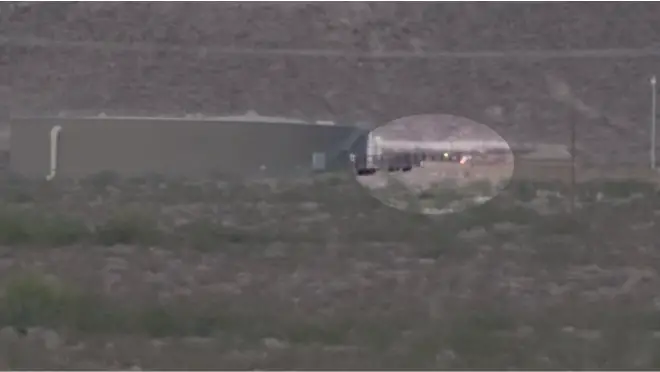 My final test was the freezer test. Both units were placed in my freezer for three days and still worked fine afterward.
In the end, I think that both the Lizard Flare and the Amazon counterpart live up to the marketing claims. Although I think consumers will be happy with either option, I would probably opt for the Amazon due to the price difference and the fact that it stayed brighter longer.
If you've used the Lizard Flare or similar "FRED" light, tell me what you think in the comments below.