Today I'm testing out a magnetic "cloud" key holder that has been featured in ads on social media in 2022.
Sponsored Links
Where to Purchase
You can pick up this magnetic cloud key holder on Amazon for about $8. It currently has a 4.6-star rating among over 8900 reviews and boasts the Amazon's Choice label.
Claims & Features
Adhesive wall mounting
Easy to install, just peel and stick
4 x 3 x 1.4 inches
Made of ABS plastic
Good gift idea
Holds up to 220g per magnet (3 magnets total)
Cloud Magnetic Key Holder Review
I first noticed this product in an advertisement on Instagram. As we all know, social media product ads often look too good to be true – or at least present products in an unrealistic positive light. How well does this product live up to the advertising hype? That's what I wanted to find out.
Upon unboxing it, my initial reaction was that it felt like a piece of plastic shaped like a cloud, with a couple of magnets glued inside. After holding a flashlight up to it, I realized that's pretty much all it is.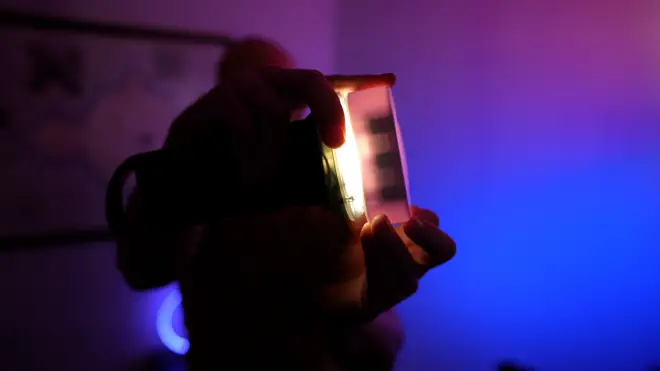 I first tried a couple of metallic items, just to verify that it is magnetic – and it is. I then put a set of keys up against it to see how well it held, and I was satisfied with the strength of the magnets. At that point I decided to move over to the wall where I intended to mount it. This area of my wall used to have a hook where we hung our mail key, so it seemed like an ideal spot to mount it. I typically shy away from adhesive mounting but relented for this product because that's an area where keys have traditionally hung in my house anyway.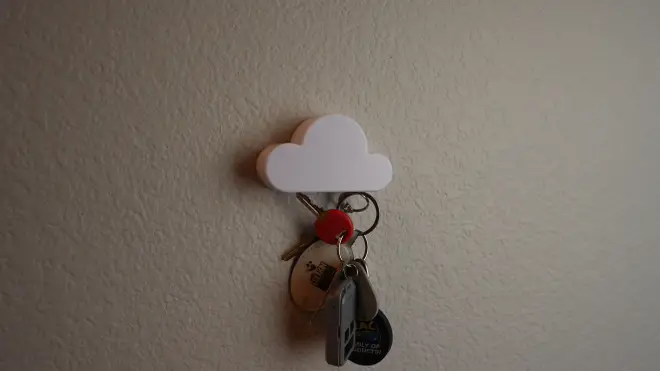 After peeling off the backing, I stuck it to the wall and it immediately held firmly in place. I tried to simulate multiple uses by repeatedly attaching and removing my keys. The weight of my keys did not seem to put much strain on this product's adhesive, so I'm optimistic this will stay mounted over the long run.
My first impression is positive, so I intend to keep using this product and will update this space if anything changes. I will be particularly interested if the adhesive holds up over time.
If you've used this product or something like it, tell me what you think in the comments below.