Today I'm back with yet another As Seen on TV product, this one under the "Ruby" brand of products, called Ruby Holding Hands. Touted as a "reusable magnetic zip tie," this gadget promises to revolutionize your cord and cable management. But does it live up to its claim? Let's find out in today's review.
Sponsored Links
Where to Purchase
You can pick up Ruby Holding Hands in stores, on Amazon, or direct from the official website for around $10-$15 for an 8-pack.
What Is Ruby Holding Hands?
The Ruby Holding Hands are essentially magnetic zip ties made of silicone, meant to help you keep cords and cables tidy, among other things. You can also supposedly link them together to create the perfect length, and they will attach to any metal surface. They are reusable and marketed as a money-saving alternative to traditional zip ties. I suppose they could be money-saving in the respect that they are reusable, but so are other ties which cost much less.
First Impressions and Cost
I paid about $15 at a local As Seen on TV store for Ruby Holding Hands, although they are available for as low as $10 on Amazon. That's between $1-$2 per piece for a set of eight, which honestly felt a bit steep compared to regular zip ties or twist ties. I've seen larger sets online for around $1 each, which still seems expensive considering the materials used.
Testing The Product
Cable Management
First and foremost, Ruby Holding Hands are advertised for cable management. I found that they were quite effective in this area. Whether you prefer to fold your cords in a specific way or not, these magnetic ties do the job well. They were robust and kept my cables, power cords, and earbuds in place. This may be useful for organizing a drawer full of cables, although it might take many more than 8 of these to make a dent in my "cable drawer."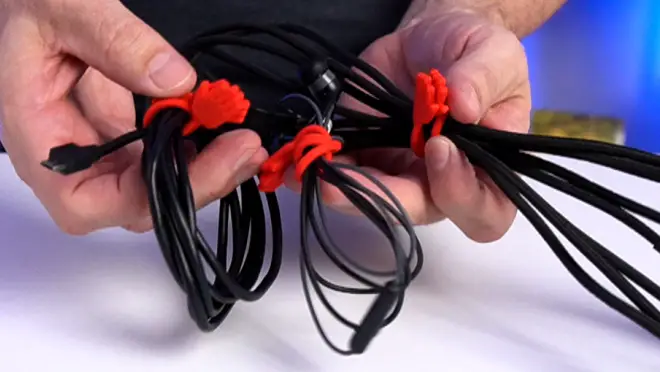 Extension Cords and Bigger Items
Next, I tested Ruby Holding Hands on a bulky extension cord. Surprisingly, a single Ruby Holding Hand kept one end of the extension cord in place. However, using two on the bulkier side proved less effective. It held up in casual use, but two of the three ties slipped off when I threw the extension cord.
Other Uses
Ruby Holding Hands can be used in other ways, too, like holding a bag of chips or hanging pictures on the fridge. While they held up fairly well on the refrigerator, I wouldn't recommend them for sealing food bags. They just couldn't maintain a firm grip on a Doritos bag in my tests, presumably due to the slick material used in the bag. I also tried holding up a couple of small weights (2lb and 5lb), and the heavier weight seemed to be about as much as it could realistically hold.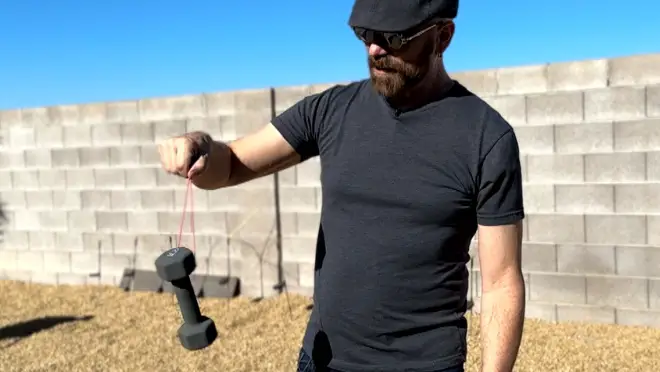 Pros and Cons
Pros:
Effective for cable management.
Reusable and flexible.
Can be linked together for additional length.
Cons:
Not cheap at a cost between $1-$2 each.
Not effective for sealing food bags.
Magnets may not hold up under more rigorous conditions.
Final Verdict
Ruby Holding Hands are great for specific tasks like cable management and possibly organizing drawers or hanging light items on a metal surface. However, if you're looking to use them as a versatile utility tool, you might be disappointed. The product works, but given its limitations and the price point, it's up to you to decide if it's a worthwhile investment.
If you've used these or something like them, tell me what you think in the comments below.