Today I'm taking a look at the simplehuman grocery bag dispenser, a simple kitchen device that allows for the storage and dispensing of common grocery bags.
Sponsored Links
Where to Purchase
You can pick up the simplehuman grocery bag dispenser on Amazon for about $30. You can also buy it direct from the simplehuman website.
Claims & Features
Holds up to 30 grocery bags
Two mounting options (screws or adhesive)
Versatile placement
Brushed stainless steel facade
Simplehuman Bag Dispenser Review
My first attempt at a bag dispenser review was back in 2021 when I picked up a cheap model from Aliexpress which was so poorly made that I couldn't even review it. Fast forward one year and several viewer requests later, and I've decided to try again with this model by simplehuman (which stylized in lower case "simplehuman" – and wreaks havoc on spell checkers).
The company name includes the word "simple" which certain describes the function of this product. It is simply a housing with two mounting options on the back, a hole in the top, and a wide slit in the front. There are two mounting options: screws or 3M adhesive. I decided for my test to use Command Strips for a less permanent solution until I can find the ideal location for the unit.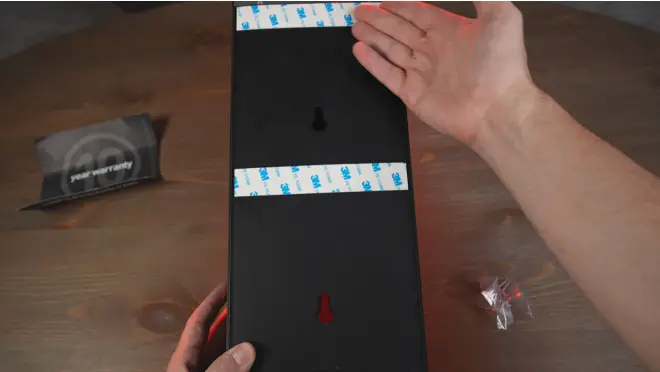 To use the bag dispenser, you simply stuff standard grocery bags into the top opening. As you continue to stuff, the bags will be compressed toward the bottom. As you approach the limit of 30 bags, you'll feel a bit of resistance from the compressed bags inside as you continue to fill it. I only had 25 bags to use, although I probably could have fit 30 in there. To remove a bag, you simply grab one and pull. Nothing fancy is involved, yet it works quite effectively.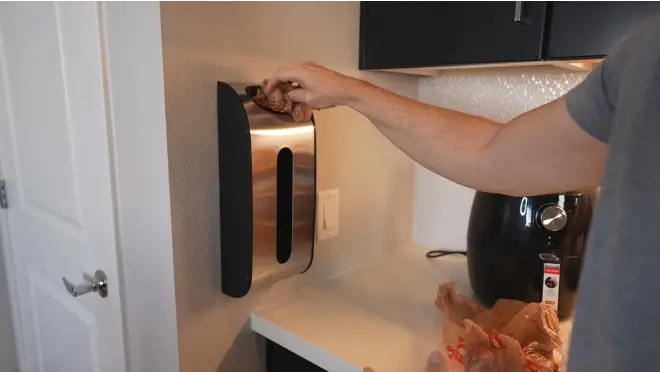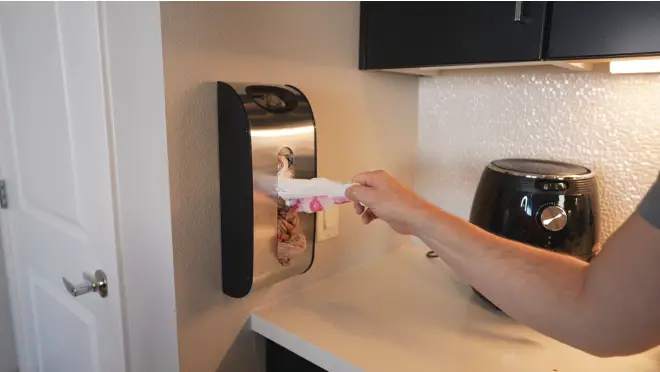 While this product boasts rather high ratings on Amazon, a few complaints focused on the adhesive mounting option. I didn't use the adhesive option, but I could tell that the force used to pull a bag from a full unit might be enough to yank the unit off the wall. For my tests, I typically used my off hand to hold the unit in place while removing a bag.
For years I've had a small, dedicated cabinet to hold my pile of grocery bags. It is by no means an elegant solution, so my hope is that this little bag dispenser will free up that cabinet without providing an unsightly solution. I would say that for that use, the simplehuman bag dispenser has so far fit the bill.
If you've used the simplehuman grocery bag dispenser, tell me what you think in the comments below.