Dollar Shave Club Reviews: Is it a Good Deal?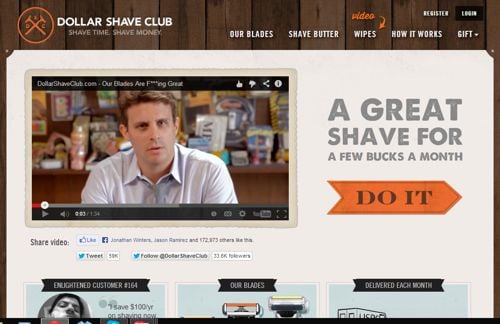 Dollar Shave Club is a service which mails razors on a monthly basis. Although it is primarily advertised to men, the product can be used by either gender.
Sponsored Links
Dollar Shave Club
Consumers can sign up for a monthly membership to Dollar Shave Club, with three different razor blade options (2 blades, 4 blades, and 6 blades). Its quirky advertising has been heard on such high-profile media as The Howard Stern Show. Reviews of the product have been generally positive, with most opinions stating that the razors are good quality, especially for the price. It may not outperform some high-end razors, but the price-to-quality ratio is good. For people who often forget to purchase razors, this may be a good solution.
Official Website
dollarshaveclub.com
Created Januay 18, 2011
Contact
Phone: 310-975-8528
Address: PO Box 5688, Santa Monica, CA 90409-5688
Claims & Features
Slogan: "Shave time. Shave money."
Satisfaction guarantee
Membership can be upgraded or downgraded
Three membership levels
Each plan comes with a free compatible handle
Cannot be purchased in bulk
Available exclusively on the official website
Sponsored Links
Cost
Humble Twin: $1 per month +$2 shipping for 5 cartridges
4X (aka Lover's Blade): $6 per month (includes shipping) for 4 cartridges
The Executive: $9 per month (includes shipping) for 4 cartridges
You may add Dr. Carver's Easy Shave Butter for $8, or One Wipe Charlies for $4 per order
The prices have not changed since we first looked at the product in 2013
Screen Shot
Below is a screen shot of the official website, taken in November 2013. It looks virtually the same in April 2015.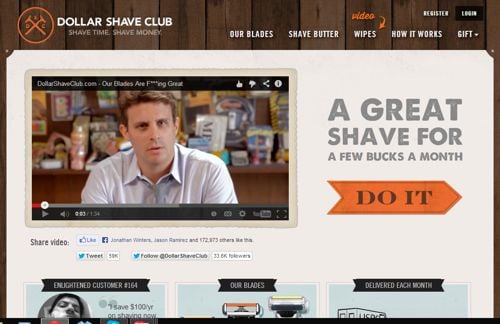 Commercial
Below is a recent commercial for Dollar Shave Club
Dollar Shave Club Reviews
Have you used Dollar Shave Club? Let us hear from you in the comments below.