LifeFuels is a smart water bottle that allows you to create custom flavored water right in the bottle. Does it really work? Continue reading for my first-hand LifeFuels review, along with a two-month update.
Sponsored Links
Where to Purchase
In 2021, it was announced that LifeFuels will be discontinued. You can still see the Amazon listing here, but that is likely to disappear soon. The review below was originally posted in April 2020, and is left in its original form to reflect my review at that time.
About LifeFuels
LifeFuels is a smart water bottle that tracks a variety of information and creates custom drinks using FuelPods that are inserted into the bottle. The official product website is lifefuels.com.
Claims & Features
Holds 16.9 fl oz (500 mL)
Up to 90 beverages per three pods. This is typically 45 but 90 can be achieved selecting the half-serving option.
Battery lasts 4 days
Extensive tracking
Bluetooth app
LifeFuels Review
LifeFuels is an advanced smart water bottle that holds three flavor pods, called FuelPods. There are a variety of flavors, typically infused with vitamins, antioxidants, and electrolytes and there are sweetened or unsweetened options. The bottle can be controlled via a robust smartphone app, and there is limited ability to control it with the single button on the front of the bottle.
I first became aware of LifeFuels from an Instagram ad in early 2020, which was soon followed by requests from several viewers who spotted the same advertisement on social media. It is a compelling product, complete with its rocket ship looking "FuelPods." I logged onto the official website, perused my options, and went for the non-subscription $149 option which includes the LifeFuels bottle and three FuelPods. There is also a $99 option that includes a "subscription" for monthly pods, but I didn't want to lock myself into a regular charge so I opted for the more expensive package.
The bottle itself must be charged via the included USB cable, and I found that a single charge typically lasts several days. The free app must also be paired with the bottle via Bluetooth, and this was a very straightforward process, guided in the app after you download and launch it. One surprise in the box that I received was an envelope that allows you to send back your empty FuelPods for recycling.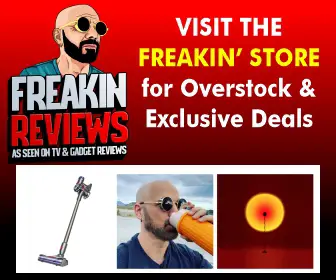 After pairing my bottle and app, and after cleaning the bottle with warm soapy water, I inserted the three FuelPods, which were immediately detected by the smartphone app. Each pod showed 15 servings, the battery was fully charged, and I was ready to make my first drink. A pleasing aesthetic feature is that there are lights in each FuelPod receptacle that will automatically detect the flavor inserted and match the light color to that flavor. The same happens with the three small lights on the front of the bottle.
There are several options for making drinks. You can select a pod with the button on the front of the bottle, and then long-press to release one serving into the bottle. Another option is to use the app to simply select one of the inserted flavors. When you use the app, however, you can change the strength from half a serving to a 2x serving. Under the "Beverages" tab of the app, you can also create drinks by mixing different flavors and strengths to your liking.
My LifeFuels bottle came with Blackberry, Peach, and Lemon Lime flavors. I experimented with several combinations, such as double strength Peach along with half of a lemon lime serving. Once you create these drinks, they are easily accessible from the beverages tab. As you create these concoctions, the app displays nutrition information in real time as you make changes.
If you have ever had Propel flavored water, that is the closest product I can think of when trying to describe the flavor and sweetness of LifeFuels. It's actually a nice balance between "too sweet" and "not sweet enough." I've tried some of the stronger options and found that they were too sweet for my taste.
The app itself includes deep data for the stat geek in us all. You can see, in real time, how much you drink and how much liquid is left in the bottle. Each drink, for example, will populate the timeline and change the graphic used to display the remaining liquid in the bottle. There are hydration goals, which are more useful if you primarily use LifeFuels. If, however, you drink a variety of beverages throughout the day, the effectiveness of the hydration goals in the app become less effective. You can manually input water intake, but that becomes more of a chore that it's worth.
After using this bottle for a couple of weeks, I am definitely a convert, although there are a few cons worth considering. Perhaps the least offensive con is that of weight. Because it houses three FuelPods at all times, the LifeFuels bottle is considerably heavier than a regular water bottle. Another minor annoyance is that it does not appear to fit into standard car cup holders. I noticed a few commenters on Amazon discussing this issue as well. The most significant con to me, however, is the cost – not just of the bottle itself, but of the refills. While the bottle can set you back $100-$150 up front (which does include three pods), the cost of refills will be a recurring cost and the expense can add up quickly.
At about $12 per FuelPod, which provides 15 servings (or 30 if you select the "light" option), that equates to about $36 to fully refill all three slots of your LifeFuels bottle. That amounts to 45 servings for $36, or 80 cents per serving. If you wanted to drink nothing but LifeFuels, the cost could approach $200 a month for 8 servings a day. After a few weeks, I am drinking about 3 servings a day, which is still around $72 a month. I do think the cost of the pods will be a factor as to why some people decide not to purchase this otherwise impressive product. If they can bring the cost of the pods down, I feel like this could be a bigger hit with consumers.
If the cost is not of a concern to you, I highly recommend LifeFuels for its ability to create tasty custom drinks in a product that appeals to gadget geeks everywhere. Be sure to read some of the LifeFuels comments on Amazon for more opinions.
Two month update
I wanted to provide some additional info after using the LifeFuels bottle for a few months. While I am still quite pleased with it, I do have a couple of additional observations. The first observation is that I highly recommend drinking the water in a short amount of time. I believe this is echoed by the company itself. I realized this when I drank half a bottle of water and left it on my nightstand until the next evening, 24 hours later. I went to take a drink and saw small patches of what appeared to be mold (I am not sure what it was) growing on the inside of the bottle. After taking it apart and rinsing it, I found this material along the bottom of the bottle, too. This has led me to realize that cleaning the LifeFuels bottle is an essential part of maintaining this product properly.
The other observation I would like to add to my original review is that the unsweetened options were not nearly as pleasing to me as the sweetened flavors. I wanted to give them a try since I hadn't included them in my original review, but found myself underwhelmed by the flavor. To be fair, I am not as much of a fan of unsweetened drinks as it is, so take that with a grain of salt. I did feel disappointed that I shelled out $36 for flavors that I didn't enjoy.
Aside from those two new observations, I still love my LifeFuels bottle, although it is by no means a comprehensive solution to increasing hydration.
Be sure to check out my full LifeFuels video review below.
Alternatives
If you're just looking for a lower-tech alternative, you may want to consider these $11 fruit infuser sports bottles. Even further down the price spectrum are MiO liquid water enhancers that require you to use your own bottle, but only cost $3 for 24 8-oz servings.
Your LifeFuels Reviews
Have you used LifeFuels or something like it? Tell me what you think in the comments below.