After seeing a video of transparent sticky notes online, I decided to try them out myself to see how they really work. Today I offer my review.
Sponsored Links
Where to Purchase
You can buy the same transparent sticky notes I tested at this link for about $10. There are other size and color options available. I opted for the 3×3 note pads, which includes 8 pads, 7 colors, and 50 sheets per pad.
About Transparent Sticky Notes
The pack that I purchased included 8 pads in the following colors: white/clear (2), red, orange, purple, blue, green, and yellow. They are recommended for use with oil-based pens rather than water-based pens. Pencils and markers also work.
Transparent Sticky Notes Review
While perusing the internet for product review ideas, I ran across a short video showing transparent sticky notes which immediately struck me as a terrific idea. Having gone through undergrad and grad school myself, plus with kids who have attended college, I am keenly aware of the exorbitant price of textbooks these days. Resale value in the second-hand book market is important, so can a cheap pack of transparent sticky notes help keep your books in like-new condition? That was my goal in testing these out.
The first thing I noticed when opening these up was that the texture was not quite the same as standard Post-It notes. These feel more like tracing paper, which makes sense because they can be used in that capacity. I believe this slickness is also why water-based pens won't work as well on them.
For my first test I simply stuck several notes to the edge of a poster board to see how transparent they really are. While they are indeed transparent, the transparency is more pronounced on the lighter colors than some of the darker colors. I pulled out a handful of random pens and pencils to try on the notes because I had read some Amazon comments stating that ink smudged easily. I tried a pencil, several pens, a highlighter, and a Sharpie and none of them smudged as I ran my finger across them. I have no doubt that the Amazon comments were genuine, but it's likely that most of those complaints came from people who used water-based pens. I could not duplicate those complaints with the pens I had on hand.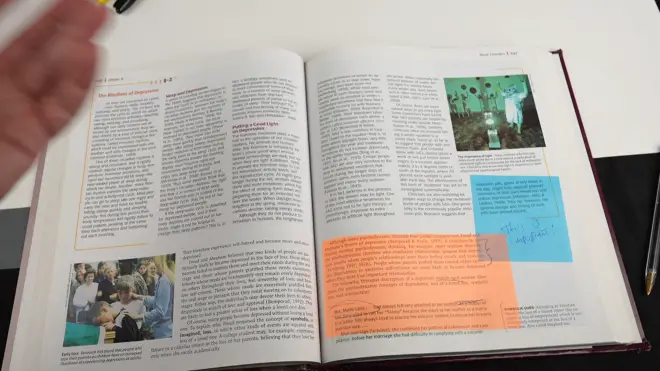 For my next test, I opened an old psychology textbook and tried a few different notes inside. First, I tried highlighting an area just with the notes themselves. It required me to place two of them side-by-side, but they did in fact work. I then scribbled on the notes, and they did not smudge. Toward the back of the book, I tried a clear note with a yellow highlighter. The clear note was nearly impossible to see, and the highlighted area looked as if it were written directly in the book. Once I removed all of my notes from the book, there was no trace that they had ever been there.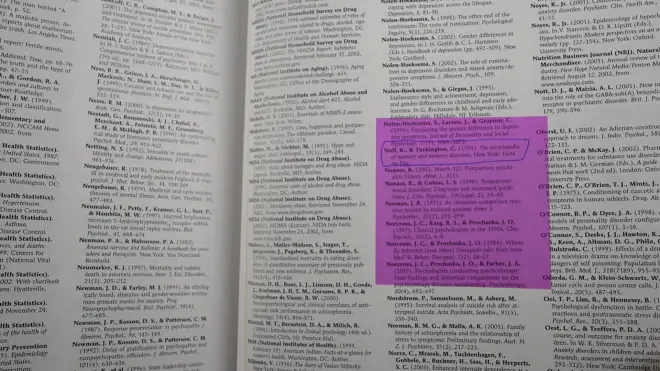 Upon the completion of my tests, I removed all of the notes found there was no residue left behind.
In the end, I only wish I had known about these (if they even existed) when I was in college. It is an inexpensive way to keep books in like-new condition, while allowing the user to make marks and other notes without causing any damage.
If you've used transparent sticky notes like these, tell me what you think in the comments below.