True Touch is a glove which can be used to de-shed cats and dogs. Read my first-hand True Touch review.
Sponsored Links
Where to Buy & About True Touch
As of this 2022 update, the True Touch pet glove is still sold online at the Allstar Innovations website for about $10. You may still run across it in stores, but it is becoming harder to find. There are, however, numerous knockoffs which look practically identical. Some of those have ratings equal to – or better than – the original. I have sourced a nearly identical pair for my store, which can be found here.
What They Claim
175 soft silicone grooming tips
Loosens and lifts away hair from under coat and top coat.
Reduces shedding, keeps house clean
Five-finger design allows you to get into deeper places
Hair sticks to glove
Peel off and throw hair away
Good for long, short, and curly hair
Dogs or cats
True Touch Review
Note: The review below was written in 2016 and updated in 2017. If you are still interested in this product, check out the links above.
Brushing and de-shedding pets can be an arduous task for some pet owners, and the makers of True Touch have a possible solution in this glove which acts as a brush and de-shedder. You simply slip on the glove and pet your cat or dog as you normally would. The 175 "grooming tips" gently brush hair and pull away loose fur. It's a simple and clever design which should satisfy most pets who loathe being brushed.
The commercial shows pet hair easily being lifted away from the bristles. I found that to be the case with long-hair pets, such as my two golden retrievers and my cat. With my Chihuahua, however, the hair didn't lift away as easily. I did find that slapping the glove on the ground, in the same manner I used to bang erasers when I was a kid, was pretty effective a removing small hairs.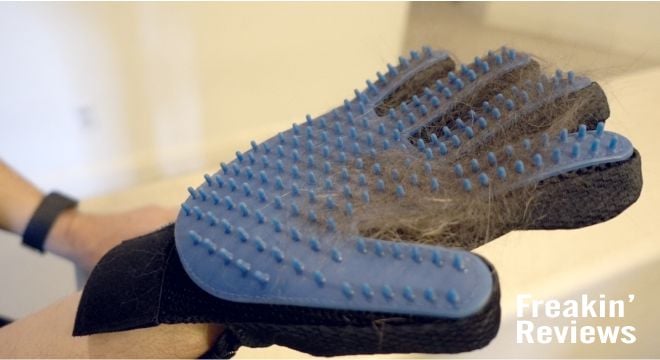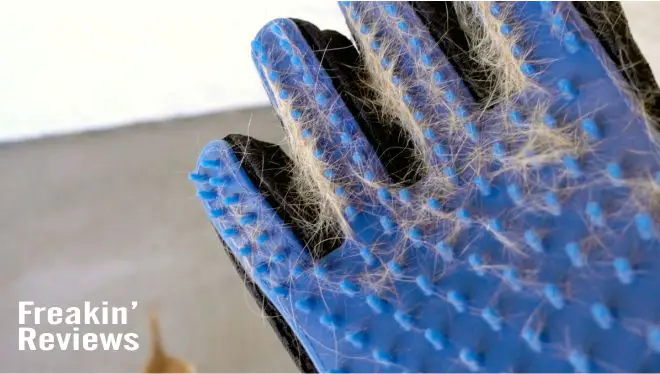 I've seen several negative reviews for True Touch, but I actually found that it worked about as advertised. It didn't remove as much hair as my regular grooming brush, but it did remove hair in a comfortable setting which felt like I was just petting my dogs and cat.
Sponsored Links
At a cost of $20 for two (when shipping is factored in), True Touch is competitively priced among similar pet gloves. It is even less expensive when you purchase it in stores for about $15, although you won't get the bonus items when you buy it locally.
Overall, True Touch worked pretty well for me, especially for my larger pets with long hair. Smaller dogs with short hair may not benefit as much. If your pet is afraid of being brushed, this could be a compelling alternative.
Although True Touch sports what may seem like an innovative design to some viewers, pet gloves are actually quite common. A quick search of "pet brush glove" on Amazon yields dozens of similar products. Perhaps the closest competitor, which also sports a 5-finger design, is the HandsOn Pet Grooming Gloves, which hold an impressive 4.9 star rating and cost about $27 for two.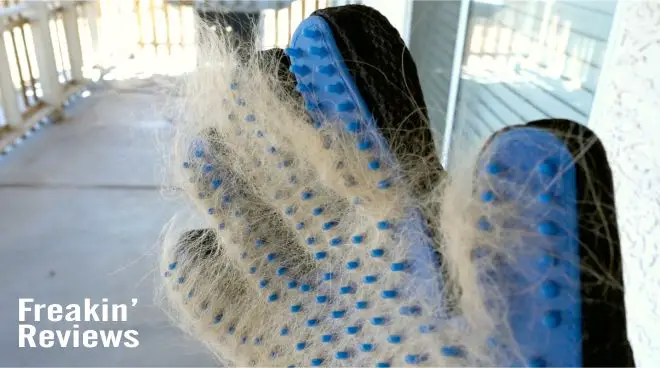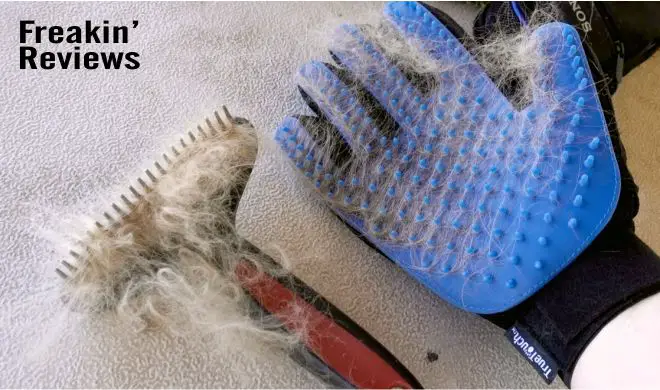 The product website is buytruetouch.com, which was registered in January 2016. The screen captures below show the official website in February 2016 and in March 2017. Note the change in the shipping cost. As of 2022, that site now forwards to a product page at Allstar Innovations.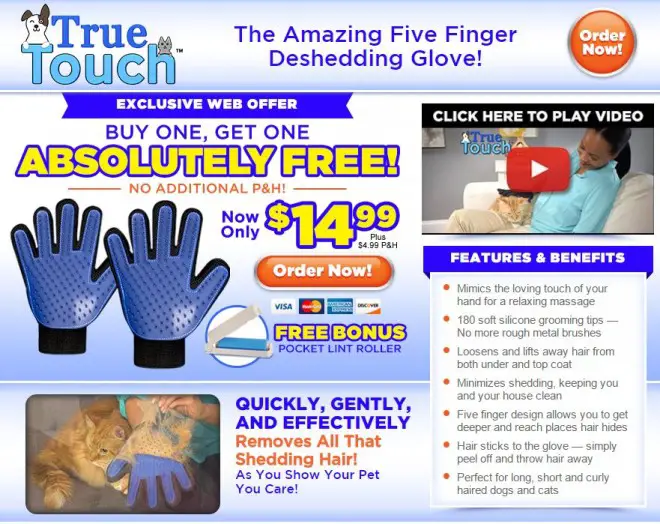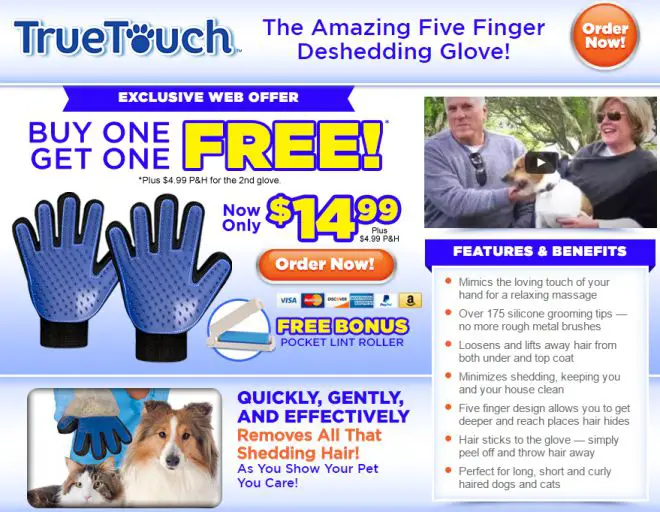 Video Review
Below is my review of True Touch on my four pets.
Your True Touch Reviews
Have you used True Touch? Tell me what you think in the comments below.
Updated February 2023